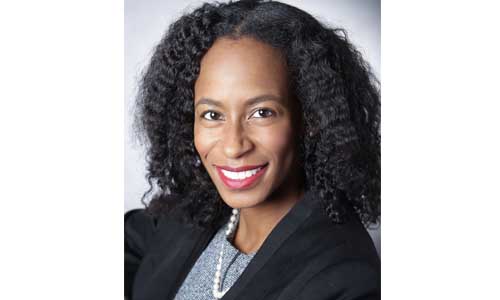 Alisha Adams Johnson has been appointed District Attorney of the Rockdale Judicial Circuit to fill the remainder of resigning Richard Read's term On Dec. 21, Gov. Nathan Deal appointed Alisha Adams Johnson as District Attorney of the Rockdale Judicial Circuit. Johnson will fill the remainder of resigning District Attorney Richard Read's term, which expires on Dec. 31, 2018.
Johnson has worked with the Rockdale County District Attorney's Office for more than 12 years.   After receiving her undergraduate degree from Spelman College, Johnson entered Georgia State University College of Law. During her third year of law school, Johnson interned with the Rockdale District Attorney's Office.  Following graduation from Georgia State University's College of Law in 2006, Johnson began working as an Assistant District Attorney and has served Rockdale and the District Attorney's Office ever since.  Initially working on misdemeanor crimes in State Court, Johnson was promoted to Superior Court to prosecute Felony crimes ranging from thefts to murder.
Johnson is a member of the 2018 class of Leadership Rockdale. She is married to Ashanti Johnson and the mother of three young children.
Johnson will be sworn in by Judge Clarence Cuthpert on Friday, Dec. 29, to begin her appointment on Jan. 1, 2018.