FEATURED EVENT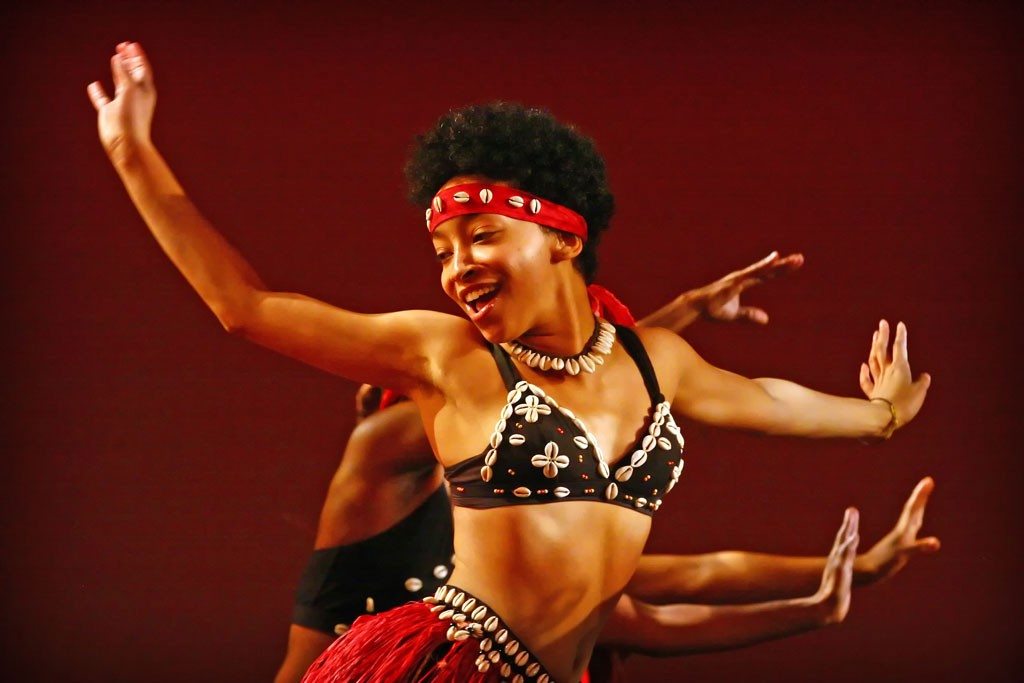 Atlanta African Dance & Drum Festival set
The Afrikan Djeli Cultural Institute is pleased to present the ninth annual Atlanta African Dance & Drum Festival on Friday, July 28 – Sunday, July 30 ,at the Covenant House Gymnasium, 1559 Johnson Road, NW, Atlanta at the intersection of West Marietta Street and Johnson Road.
The three-day African marketplace will feature a diverse range of music and movement workshops, an African inspired craft market, food vendors, kids camp and a finale concert. The Atlanta African Dance and Drum Festival features some of African dances most sought after instructors, teaching an engaging lineup of dances from West Africa, Cuba, North Africa and more. For more information, visit www.aaddf.org.
ATLANTA
Auburn Avenue Research Library presents "The Glory of Expression"
The Auburn Avenue Research Library, in collaboration with NJoysArt, will host a screening of the documentary film, Jacob Lawrence: The Glory of Expression on Tuesday, July 25, 11 a.m., 101 Auburn Avenue NE, Atlanta.
This event will include a post screening discussion facilitated by renowned artist K. Joy Ballard Peters, whose work is inspired by Lawrence. Peters will also lead a gallery tour of her exhibition, "Lessons of Joy, Unbridled Wonders of Black Happiness Throughout the Decades." This event is free and open to the public. For more information, call 404-730-4001.
DEKALB
Reading program for toddlers set
 Take your toddler to "Toddler Time" story hour on Monday, July 24, 10:30 a.m. at Stonecrest Library, 3123 Klondike Road, Lithonia.
The interactive story hour will include reading time, finger plays, rhymes and songs designed with the toddler in mind. This event is free and open to the first 10 participants. For more information, call 770-482-3828.
Safety with a Cop children's program set
Join the DeKalb County Police Department and DeKalb County Public Library "Read with a Cop" program on Saturday, July 29, 1 p.m. – 2 p.m., at Wesley Chapel-Williams C. Brown Library, 2861 Wesley Chapel Road, Decatur.
Children and their caregivers are invited to participate in the program which is intended to forge good, trusting relationships between children and law enforcement. Officers will read a book to your kids and give them a tour of a police car. For more information, call 404-286-6980.
GWINNETT
Pirate night at the pool
 Ahoy! It's pirate night at the Mountain Park Aquatic Center, 1063 Rockbridge Road, Stone Mountain.
Bring the kids to have a good time searching for treasure on the high seas of the leisure pool on Tuesday, July 25, 6 p.m. Go on an adventure to find the buried treasure, create a one-of-a-kind eye patch, and then relax with some snacks. Admission is $6 per person for Gwinnett residents at the door. For more information, call 678-277-0870.
ROCKDALE
"Talk with Me, Baby" program set
The Rockdale County Health Department and the Nancy Guinn Memorial Library are hosting the "Talk with Me Baby" program on Monday, July 24, 10 a.m.- 12 p.m., at the Rockdale County Health Department, 985 Taylor Street, Conyers.
The initiative to promote language nutrition for children. This is a child-friendly event and caregivers are encouraged to bring their little ones. There will be book giveaways, storytelling, and refreshments. This event is free and open to the public. For more information, call 770-785-4350.
Scissors, stories, and STEAM offer free educational day for kids
Join the Conyers-Rockdale Library System and Madd Skillz Barbershop for a day of crafts, stories, STEAM activities and haircuts on Saturday, July 29, 10 a.m. – 1 p.m., at 2445 Salem Road, Conyers.
All activities are free and open to the public. For more information, call the library: 770-388-5040, ext. 103.