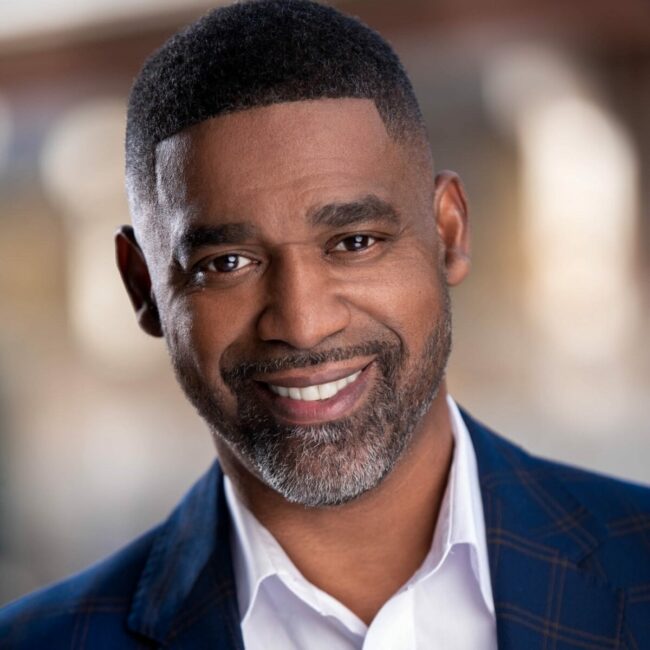 David Manuel has been named Fulton County Director of Arts & Culture effective June 9, County Manager Dick Anderson has announced.
Manuel joins Fulton from neighboring DeKalb where he was Arts & Culture Manager and previously served as Interim Deputy Director of DeKalb Recreation, Parks and Cultural Affairs.
Anderson said Manuel is a welcome addition to Fulton's arts and culture team.
"Arts & Culture services are important not only to our community, but also to our economy," said Anderson. "Creative industries distinguish Fulton County from many of our peers, and we are excited to bring David to our team to offer creative solutions in this area."
In DeKalb, Manuel was responsible for operation of the Porter Sanford Performing Arts Center, community involvement initiatives, and public engagement strategies. He served there from 2010 – 2021. 
Manuel said he leaves DeKalb with a solid foundation of enhanced programming and arts initiatives, particularly in South DeKalb.
"We have done some amazing things in DeKalb: new programs/classes in theater and dance; bringing staple productions like the American Black Theater Festival, Blue Cork Wine Mixer and A Soulful Christmas to the stage; hosting events and forums with celebrities and influential guests like Chris Tucker, the late great Congressman John Lewis and Oprah Winfrey, just to name a few.  We had sold-out shows for six straight years," said Manuel.  "We've held many forums and panels that addressed issues pertaining to our community and now a 1,00-seat amphitheater is being built."
Manuel previously spent more than 20 years with Woodruff Arts Center, where he was responsible for strategic development and operations. He created a diversity initiative for Woodruff that included the Alliance Theater, the Atlanta Symphony Orchestra, the High Museum, and the 14th Street Playhouse. At Woodruff, he led numerous community partnerships and collaborative campaigns with public and private partners.
At Fulton County, Manuel will be responsible for leading operation of arts centers, oversight of the annual Contracts for Services program with arts nonprofits, and the Public Art Program.
Manuel said he is excited about his new assignment and looking forward to collaborating with the Fulton County Arts community.
"This is our time to reimagine. Arts and culture bridges gaps in our community, it lifts our spirits and brings us together. The Arts is not something you just see. True art opens you up to see things differently," Manuel said.