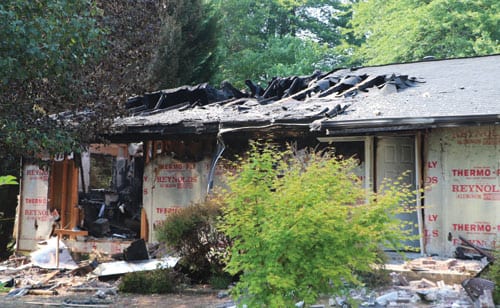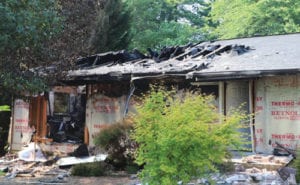 Authorities are investigating a deadly house fire that claimed the life of a 40-year-old Rockdale County man and caused injuries to his 63-year-old mother and 43-year-old sister.
The deceased was identified as Samuel Christopher Henry.
The fire broke out on Sunday, June 12, around 8:45 p.m., at 771 Robin Drive, Rockdale County Fire Chief Dan Morgan said. When firefighters arrived at the scene, the blaze was already through the roof in one portion of the structure. Authorities said the fire and a possible explosion of natural gas resulted in significant damage to the structure.
Samuel Henry died at the scene. His mother, Patricia A. Henry, remained at Grady Hospital where she was transported by air ambulance with second and third degree burns. His sister, Constance Henry, was taken to Rockdale Medical Center for minor injuries.
Fire Investigators with Rockdale County Fire Rescue, Rockdale County Sheriff's Office, the Bureau of Alcohol, Tobacco, Firearms and Explosives (ATFE), and Atlanta Gas Light are investigating the cause of the fire.