Atlanta–Emmy Award and du Pont Gold Baton Award winner
A'Lelia Bundles will be the guest speaker at the launching of a tour to honor the historic work of her great-great-grandmother, Madam C. J. Walker, the country's first African American female millionaire.
The Hidden Gems Tours launch will take place on Monday, Oct. 10, noon to 2 p.m., at Loudermilk Center, 40 Courtland Street NE, Atlanta.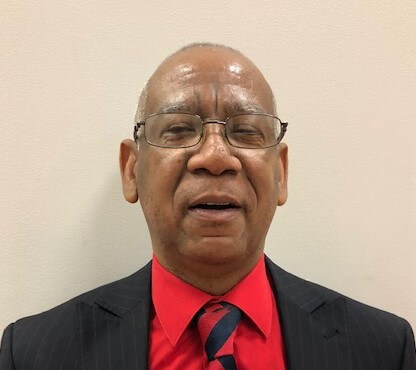 Trevor Pearson, a former journalist, and business development officer from New York, developed the idea for the three-hour walking tour, while researching a book about the Ride Share industry. During trips, riders often asked two questions, "What do I see?" and "Where do I eat?" 
Among sites visitors will see along Historic Auburn Avenue are the female-owned and operated Haugabrooks Funeral Home, Wheat Street Baptist Church, Madam C. J. Walker Museum and WERD, the first African American owned and operated radio station that featured civil rights leader Dr. Martin Luther King Jr.'s interviews.
Visitors also will see Prince Hall Masonic Building and Tabor Temple, the Odd Fellows Building, Big Bethel African Methodist Episcopal Church, Auburn Avenue Research Library of African American Culture and History and the African American Panoramic Experience Museum, commonly referred to as APEX Museum.
Visitors also be able to experience diverse types of food available from neighborhood restaurants, including the Atlanta Breakfast Club and Mangos Caribbean Restaurant, as well as the Peach Cobbler Factory.
Pearson is developing a tour of the six Historically Black Colleges and Universities (HBCUs) – Clark Atlanta University, Interdenominational Theological Center, Morehouse College, Morehouse School of Medicine, Morris Brown College, and Spelman College in Atlanta.
A
 former network television executive and producer at ABC News and NBC News, Bundles is the author of On Her Own Ground: The Life and Times of Madam C.J. Walker, a New York Times Notable Book about her entrepreneurial great-great-grandmother and the inspiration for Self Made, the fictional Netflix series starring Octavia Spencer.
Bundles is the founder of the Madam Walker Family Archives and brand historian for MADAM by Madam C. J. Walker, a line of hair care products developed in partnership with Sundial Brands and Walmart. In February 2022, the author became the inaugural Center for Africana Studies and Culture Prestigious Fellow in the School of Liberal Arts at Indiana University-Indianapolis.
Bundles serves on numerous nonprofit boards including the Schlesinger Library on the History of Women in America at Harvard's Radcliffe Institute, the March on Washington Film Festival, Indiana Landmarks and Columbia Global Reports. She is chair emerita of the National Archives Foundation and a vice chair emerita of Columbia University.
Bundles and Pearson received master's degrees from Columbia Graduate School of Journalism in New York City.