ATLANTA — The Atlanta City Council has announced that longtime City Council President and former Fulton County Superior Court Judge Marvin S. Arrington Sr. will lie in state inside the Council Chamber on Thursday, July 27, 10 a.m. – 4 p.m.
Mr. Arrington passed away at his home on July 5, surrounded by family members. The transformative trailblazer, who helped to galvanize the city from a segregated town into an international metropolis, was 82.
In 2019, the City Council named its chamber in honor of Arrington. Tributes are slated for noon inside the chamber on July 27.
The wake will be held from 6-8 p.m. at Big Bethel AME Church, 220 Auburn Avenue NE.
A Kappa Alpha Psi Memorial Service for members of the fraternity will be held on Wednesday, July 26 at 7 p.m. at Murray Brothers Funeral Home Cascade Chapel, 1199 Utoy Springs Road SW.
A celebration of life will be held on Friday, July 28, 11 a.m. at Ebenezer Baptist Church, 101 Jackson Street NE. Interment will take place at Greenwood Cemetery, 1173 Cascade Circle SW, followed by the repast at Jackson Memorial Church, 534 Fairburn Road NW.
A film screening of "Bo Legs: Marvin Arrington Sr., An Atlanta Story" is set for Saturday, July 29, p.m. at Lindsay Street Baptist Church, 550 Lindsay Street N.W.
In lieu of flowers, the family has asked to make contributions to the Marvin S. Arrington Sr. Legal Foundation to assist with awarding scholarships to students. For more information, visitmarvinarrington.com or email marvinarringtonscholars@gmail.com.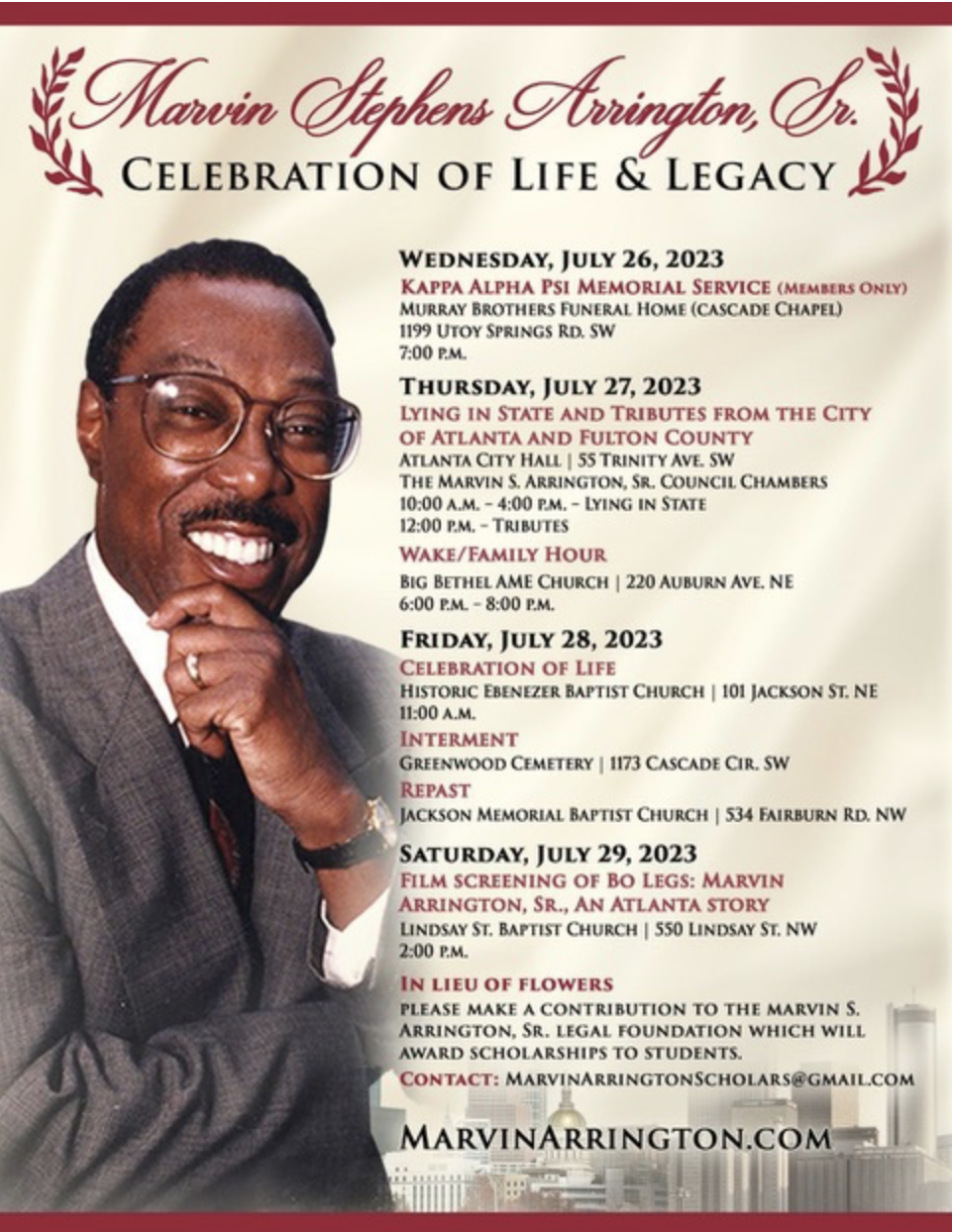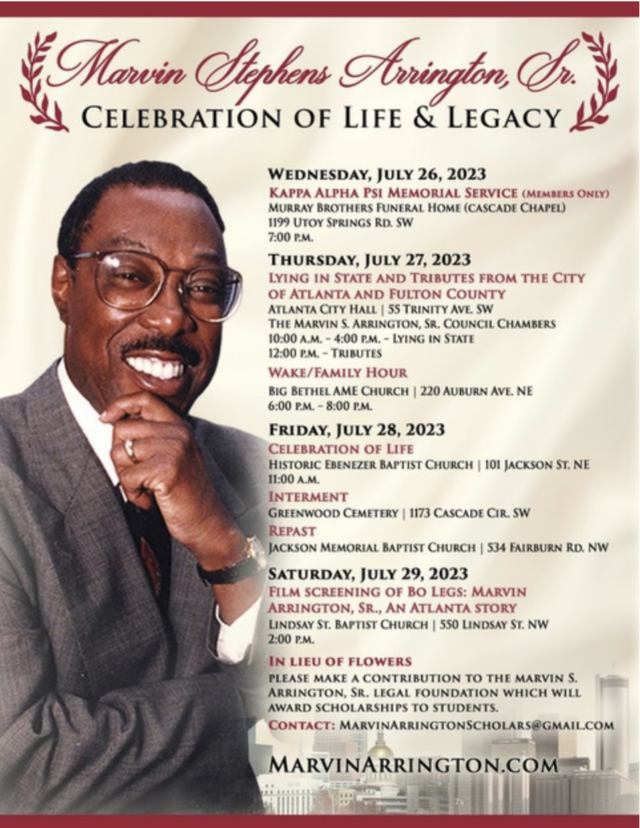 Icon Marvin S. Arrington, Sr., first Atlanta City Council president, dies peacefully at home