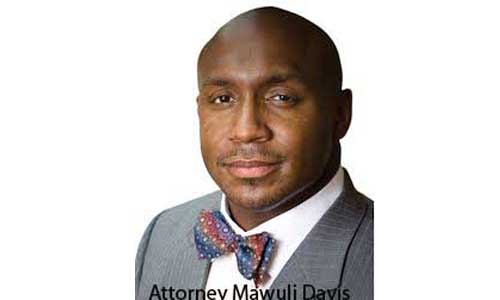 ATLANTA—Civil Rights Attorney Mawuli Davis (J.D. '02), founding partner of the Davis Bozeman Johnson Law firm in DeKalb County, will serve as Georgia State University's College of Law commencement speaker.
The graduation will be held on Friday, May 13, at Center Parc Stadium.
Davis shared his thoughts on being selected as the College of Law's commencement speaker with me earlier today:
"To serve as the commencement speaker for the Georgia State University College of Law class of 2022 is truly one of the greatest honors of my professional career," said Davis. "The class of 2022 has shown the grit, determination, and courage that we need so desperately in this historic moment in our state, country, and world."
Davis is the 2019 recipient of the Ben F. Johnson Public Service award and most recently, he was named one of Atlanta magazine's 500 most powerful leaders.
Read more about Davis' background here: Award-Winning Civil Rights Attorney Selected as Commencement Speaker – Georgia State University News – Alumni, College of Law – (gsu.edu)