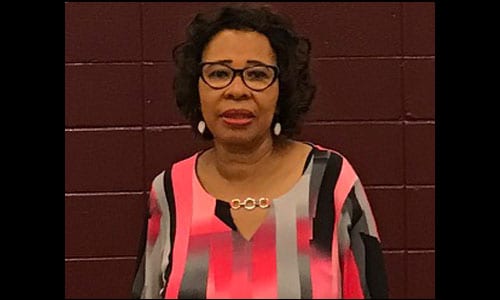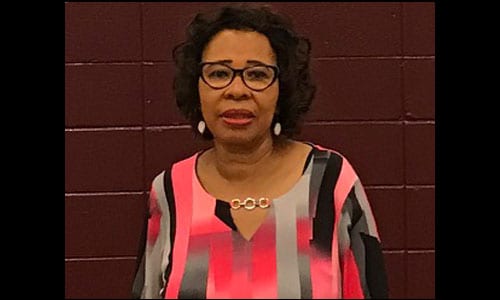 OPINION
 By Pat Culp
 Cedar Grove Neighborhood Association (CGNA), a regional alliance comprised of 10 surrounding neighborhood associations, supports the land exchange between Blackhall Studios and DeKalb County.
The neighborhoods that our association represents are well established, with some residents having lived in the area for over 40 years. They realize the value of both green space and economic development. The problem is that there has been little to no economic development in the South DeKalb area for years. Macy's Department store, for instance, was a prominent store that had been serving this community for years before it closed (this year).
Residents in this community have every right to be concerned about a lack of a comprehensive plan coming from those that represent this area. In 2009, a feasibility study was done by DeKalb County Commissioner Kathie Gannon for areas in and around the Cedar Grove-Bouldercrest- Moreland area. There was no follow-up to the community on what was found from this study.
This is what we know: Our neighborhoods do not have adequate dine-in restaurants, retail stores, affordable housing for seniors or an abundance of young professionals in the area on par with other parts of DeKalb County. All of these are notable markers that help determine what is considered a thriving "successful" community. The CGNA has a right to fight for this.
In an AJC article dated March 8, 2020, the opponents of the land exchange have again expressed concerns about greenspace. Again, the CGNA is not opposed to greenspace. However, we are concerned that many of the opponents of the land exchange are:
Not aware of the parks that are accessible in the area such as Gresham Park, Michelle Obama Walking Trail at Georgia State, Sugar Creek Golf and Tennis and Bouldercrest Park. The CGNA is aware that Intrenchment Creek is not a safe place for families in its current state. Blackhall has plans to remedy this by working with DeKalb County to improve this park. The concern from Joe Peery (East Atlanta, not in DeKalb County) about the lack of hiking trails we feel is an attempt to create a narrative that doesn't exist. In fact, the CGNA finds this notion that we do not care about hiking trails and greenspace disrespectful and an attempt to marginalize the aspirations of the people that the CGNA represents. The CGNA wonders if opponents are more frustrated with on-going development in the Atlanta area. This challenge has been well documented as Atlanta has developed into an international city in the past 25 years.
Do not live here in our community, are not even aware of the history of this area, nor have been at the table over the past 15 years to watch countless economic proposals fall through or not be supported. The CGNA wonders about the optics of how it would look for representatives from our neighborhood to tell other communities in other counties what they should be doing with their neighborhoods. We would encourage opponents of residents in the South Dekalb area who are expressing their right to choose what types of developments they want (or do not want), to explore the history of the South Dekalb community and lack of economic growth relative to other parts of Dekalb County.
In closing, we reiterate that there will not be a solution that will satisfy everyone. As mentioned numerous times over the past year, Blackhall Studios will not prevent the creation of proposed plans for South River and other improvements to green space. We feel that the proposal we are supporting is the best balance to promote a better quality of life for residents in the area. The CGNA has been very clear about this and feel that further conversation on this matter is unnecessary until the proposal is fully vetted by the CEO Michael Thurmond and the other Dekalb County officials.
Pat Culp is President of CGNA.