City of Stone Mountain hosts first Juneteenth Celebration, June 19, 2021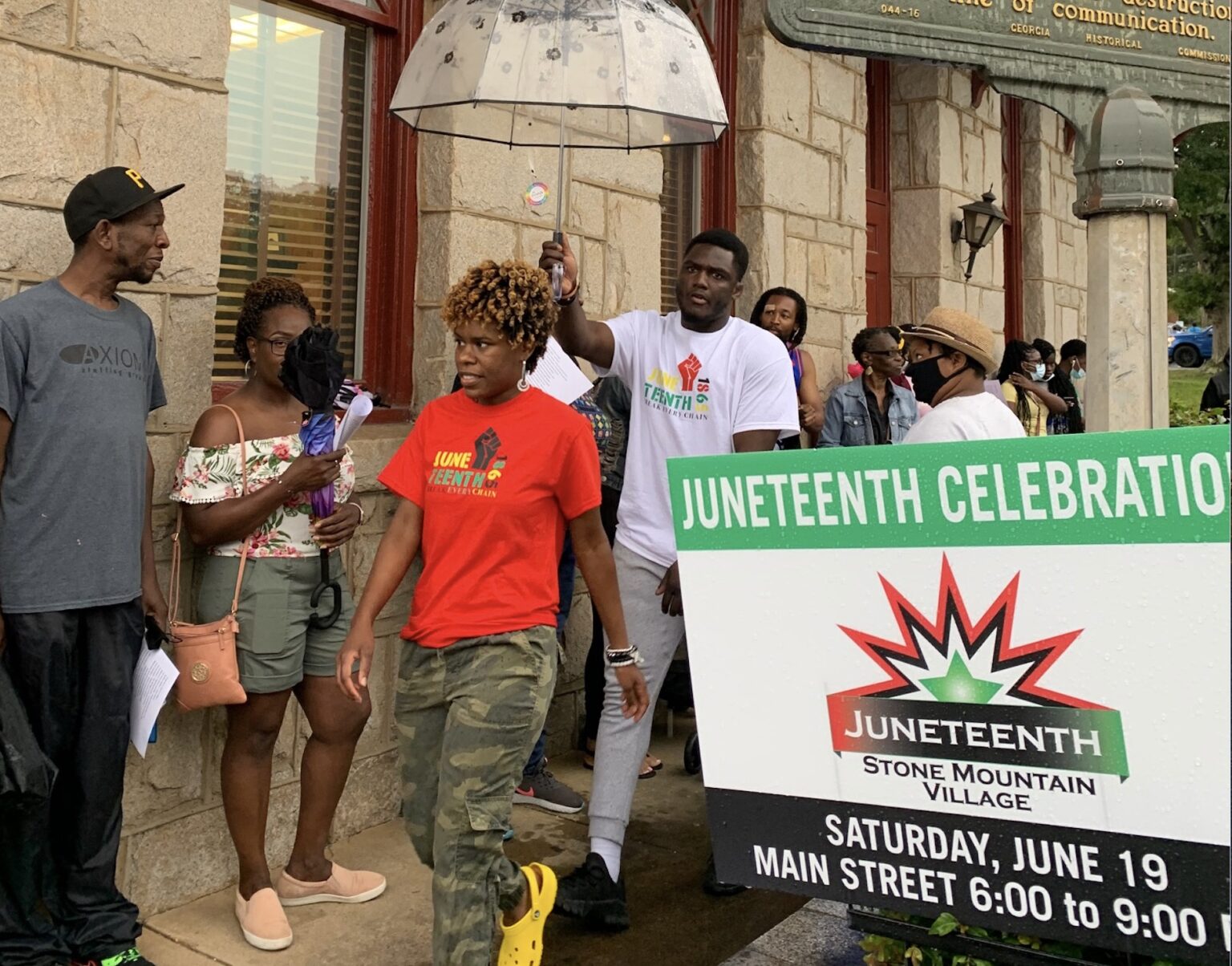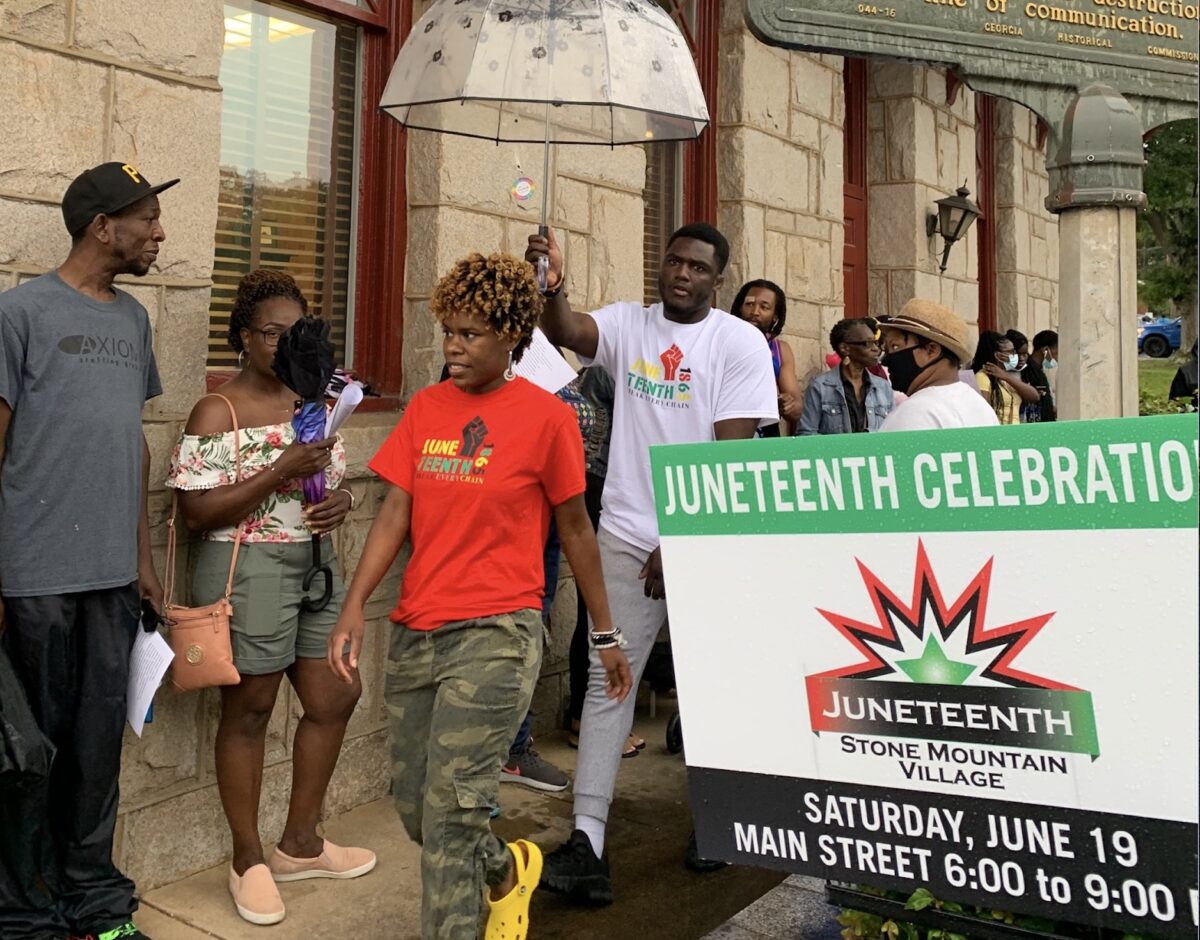 STONE MOUNTAIN, GA—Downtown Stone Mountain was filled with vendors, visitors and residents at the city of Stone Mountain's first Juneteenth celebration. Not even the overcast skies and rain showers dampened the colorful event, which was held on Main Street from 6 to 9 p.m. People let up their umbrellas as they stopped to shop, enjoy entertainment, get Information on community resources and to snap selfies.
Photographer Kelly Jordan captured the action.
About Kelly Jordan
Kelly Jordan has lived in Atlanta since 1968. He attended Emory University before he and partners revitalized Little Five Points into one of Atlanta's most eclectic retail districts. An environmentalist, Jordan has been leading the Arabia Mountain Heritage Area Alliance located in the city of Stonecrest. He enjoys covering natural and built environments, architecture, and historic events.