STONECREST, GA– The City of Stonecrest was recognized as a Certified City of Ethics by the Georgia Municipal Association (GMA) during the association's 2023 annual convention in Savannah.
The City of Ethics program was developed by a panel of business and government leaders in 1999. The city has adopted and agreed to adhere to a set of key ethical principles and adopt a local ethics ordinance. The ethics ordinance must contain definitions, prohibited conduct and due process for officials accused of violations in areas such as financial disclosures, conflicts of interests and outside employment. The ordinance must also contain penalties for city officials who violate the ordinance.
GMA requires members with the designation to recertify for the program, ensuring that ordinances maintain the standards of the program and officials are regularly reminded of their ethical obligations as individuals and as a governing body. Each city is required to apply for recertification every four years.
"I'm very proud of the work we have done to rewrite the ethics ordinance and city code that reflects a process better suited to address ethics complaints for the City of Stonecrest," said Mayor Jazzmin Cobble. "In doing so, our city has met the standards set forth by the Georgia Municipal Association to achieve the designation of a City of Ethics, which all our community can be proud of."
A panel of attorneys reviewed the ordinances to determine if they comply with the criteria set by GMA. The City of Stonecrest was recognized as a GMA Certified City of Ethics on June 26, 2023 and received an honorary plaque. The city is now authorized by GMA to use a "Certified City and Organization of Ethics" logo on stationery, road signs, vehicles, websites and for other uses.
In addition to the recognition, Stonecrest City Councilwoman Tammy Grimes, received the Certificate of Achievement from the Harold F. Holtz Municipal Training Institute. A cooperative effort of GMA and the University of Georgia's Carl Vinson Institute of Government, the Harold F. Holtz Municipal Training Institute provides a nationally- recognized series of training opportunities for city officials.
"This is an outstanding achievement," said GMA CEO and Executive Director Larry Hanson. "We commend Tammy Grimes for this accomplishment and for the dedication shown in using this valuable resource to become a more effective city official."
PHOTO 1 –L-R: GMA Executive Director Larry Hanson, Stonecrest City Council Member Alecia Washington, City Council member Tammy Grimes, Stonecrest Mayor Jazzmine Cobble, Mayor Pro Tem George Turner, and City Manager Gia Scruggs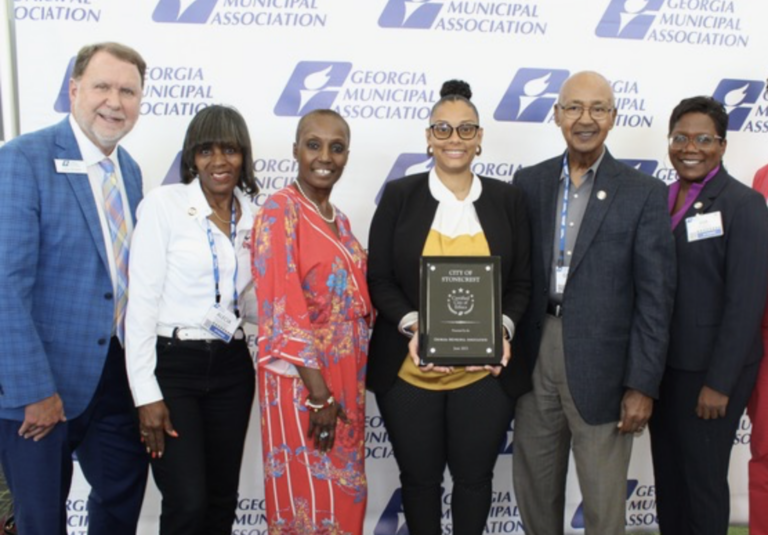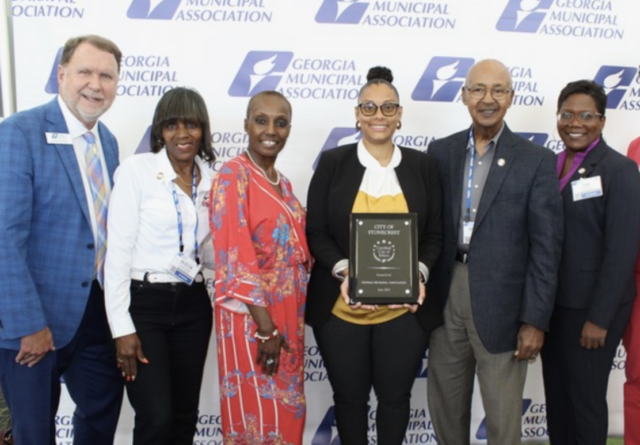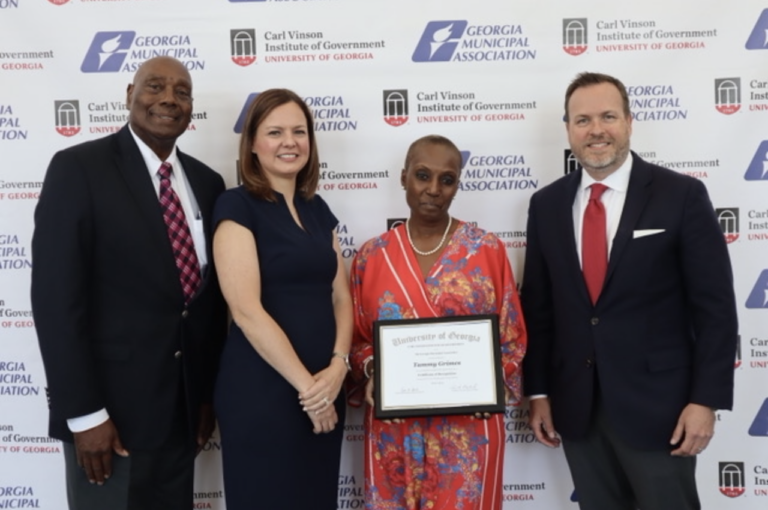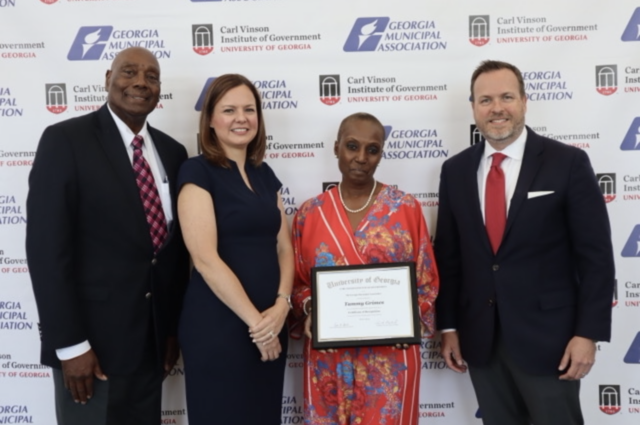 PHOTO 2 – Achievement Recognition Council member Tammy Grimes (centered) and Institute officials.