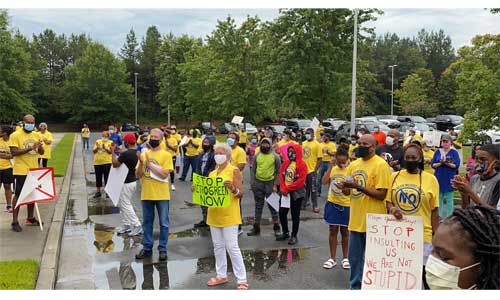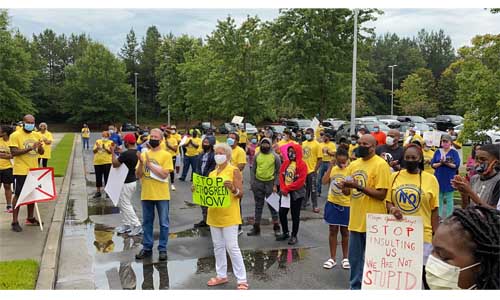 The City of Stonecrest has filed a second motion in its petition for a Temporary Restraining Order against Metro Green Recycling Three, LLC, as residents launch campaign to defend themselves.
The city is seeking to temporarily halt construction of the plant at 2544 Miller Road until a judge decides if Metro Green legally obtained a permit for the project.
The city's amended complaint, filed on Sept. 21 in DeKalb County Superior Court, adds Richard E. Dunn, director of the state of Georgia's Department of Environmental Protection Division(EPD), as a defendant.
Judge Tangela Barrie, who is overseeing the case, issued a written order on Sept. 4, denying the city's temporary injunction for a stop work order on the project, and ordering the EPD to be added as a party in the case.
Barrie said during the Sept. 3 court hearing that it was essential to hear testimony from the EPD to determine why it issued a land disturbance permit, paving the way for construction of the plant.
City Attorney Winston Denmark argued during the hearing that the EPD issued Metro Green a land disturbance permit based on verification it obtained from the City of Stonecrest's City Manager at the time, bypassing DeKalb County's Waste Management Department's decision to deny permitting the project.
DeKalb County Sanitation Director Tracy A. Hutchinson testified that she had made it clear to Metro Green through emails that the county as the sole provider of solid waste and recycling services in DeKalb would not allow any other entity to provide those services in DeKalb. Hutchinson said the county set up its Solid Waste Management Plan as a way to stop the proliferation of landfills and recycling plants in South DeKalb. To grant Metro Green a permit would be in conflict with that plan, Hutchinson said.
Meanwhile, Nicole Aaron, a resident of the Miller Woods subdivision, which is near the recycling plant site, has filed a motion to become a plaintiff in the case. Attorneys Chuck M. Douglas and June L. James, of Wakhisi-Douglas, LLC, filed the motion on Aaron's behalf on Sept. 21.
The motion asserts that Aaron and other residents will be exposed to hazardous and toxic materials from the plant, which will recycle construction materials.
Several residents have held protests against Metro Green, saying the plant will bring pollution and hurt their property values. They have gained the support of State Rep. Doreen Carter, State Sen. Emanuel Jones and DeKalb County Commissioner Mereda Davis Johnson.
The Concerned Citizens of South DeKalb has set up a GoFundMe campaign to raise $15,000 for the residents to hire their own attorneys to represent them against Metro Green. As of Sept. 25, 60 people, including Rep. Carter, had raised $3,700 of the goal. The DeKalb Delegation has scheduled a virtual town hall for Sept. 29, 4 p.m., to discuss the Metro Green case as an action item. The Delegation also plans to discuss the DeKalb Board of Ethics appointment process and the pre-legislative session Town Hall meeting schedule as action items. The meeting can be viewed at Facebook, DeKalb House and Senate delegations:
 https://www.facebook.com/DeKalbStateDelegation