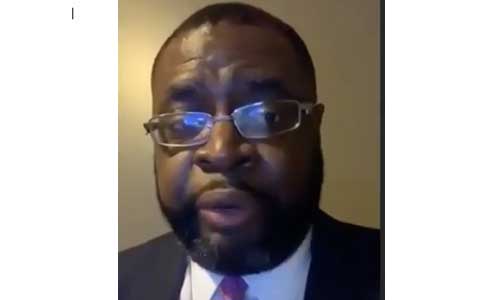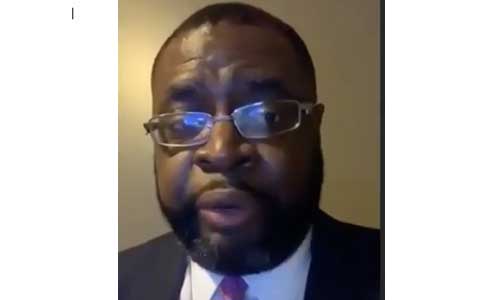 The Stonecrest City Council this week approved a motion to direct the city attorney to immediately file a temporary restraining order in DeKalb County Superior Court to cease all activities of the Metro Green recycling plant.
The council's unanimous decision was made at a special called meeting held virtually on Monday, Aug. 3.  The vote was taken after the council gave its approval to go into a closed executive session on the advice of City Attorney Winston Denmark.
Denmark said he had notified the City Council in an email about 90 minutes before Monday's special-called meeting that Metro Green's attorney had sent a letter "renewing and supplementing the threat of litigation against the city."
"Based on that, it is my recommendation that we discuss the matters that bring us here this evening in executive session," Denmark said.
"I understand that this is a matter that is of great interest to the public but it is not my recommendation that we discuss our legal strategy in the open. Our adversaries are listening."
The plant has drawn strong opposition from residents, who say the facility will bring pollution, noise and hurt property values.
Councilmember Rob Turner said he had called for the special meeting in the hopes that the City Council would vote on issuing a stop-work order for the Metro Green project.  Instead, the City Council approved asking a judge to temporarily halt construction through a restraining order.
Deputy City Manager Plez Joyner told On Common Ground News today (Aug. 5) that the city attorney plans to file the temporary restraining order by Thursday, Aug. 6.
"We don't know at this point when a judge would rule on it," Joyner said. "We will have to wait and see."
Meanwhile, the city has launched an investigation into the permitting process of the Metro Green facility. Elected officials at the county and state level also have gotten involved in the matter. State Rep. Doreen Carter and State Sen. Emanuel Jones, whose districts include the city of Stonecrest, have held town hall meetings, along with DeKalb County Commissioner Mereda Davis Johnson, who lives in the city of Stonecrest.
Commissioner Mereda Johnson and State Sen. Jones have sent letters urging the state's Environmental Protection Division to revoke Metro Green's construction permit on the grounds that the project does not meet DeKalb County's Solid Waste Management Plan and was informed that it did not conform with the county's requirements.  The city joined the county's Solid Waste Management Plan through an Intergovernmental Agreement (IGA).