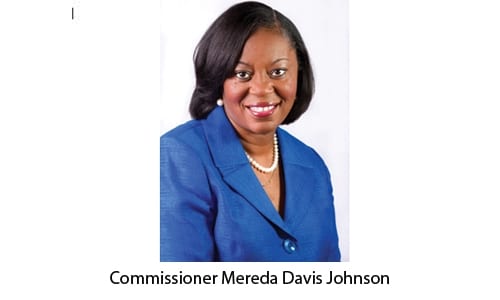 On Sunday, Feb. 7, DeKalb County Commissioner Mereda Davis Johnson will recognize National Black HIV/AIDS Awareness Day by hosting a virtual panel discussion aimed at increasing HIV/AIDS awareness and education in DeKalb County.
The event will be streamed on DCTV and Commissioner Davis Johnson's Facebook page (www.facebook.com/meredadjohnson) for the public to view.
Congressman Hank Johnson and State Rep. Park Cannon will join the event as special guests. Panelists include State Sen. Kim Jackson, State Rep. Park Cannon, Rev. Dr. Kenneth Samuel, Dr. Sherry, Darryl Richards and Jennifer Barnes-Balenciaga.
The public will have an opportunity to submit questions during the event, which will be moderated by David Lester-Massey.
The event will also feature the Black National Anthem sung by R&B Soul artist Kipper Jones.
"It is imperative that we educate our community on the importance of knowing your status and knowing the support systems that are available in our community," Commissioner Mereda Davis Johnson said.
For more information on District 5's National Black HIV/AIDS Awareness Day Panel Discussion or questions about the program, residents may call 404-371-2159.