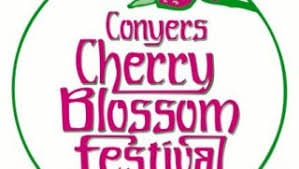 The Conyers Cherry Blossom Festival, an annual, award-winning tradition in Conyers for 38 years, is canceling its 39th festival scheduled for March 21-22 at the Georgia International Horse Park, due to the coronavirus disease (COVID-19).
Rockdale County's Emergency Management Agency Director Dan Morgan and the Gwinnett Newton Rockdale Health Departments say they want to protect the public from being exposed to the virus.
"Out of an abundance of caution for those participating in and attending the festival, we made the difficult decision to cancel this year's event," said City Manager Tony Lucas. "Our utmost priority remains the health and wellbeing of everyone involved in the event."
Refunds will be issued to vendors who were scheduled to participate in the festival.
The Dash Into Spring 5K presented by the Conyers Police Department Explorers Division scheduled for Saturday, March 21 at the Georgia International Horse Park Steeplechase has also been canceled. Registered participants will be contacted about refund options.
"This virus and its effect on so many is certainly unprecedented and we hope to return in 2021 with a festival that will be bigger and better than ever," said Jennifer Bexley, director of the Georgia International Horse Park, who organizes and hosts the annual event.