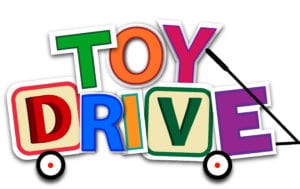 The Conyers Police Department is hosting a toy drive for the families who have lost their homes to the wildfires raging in Gatlinburg, Tennessee.
The fires have destroyed more than 700 homes and businesses across Sevier County and displaced more than 14,000 residents in Gatlinburg alone. The fires have consumed more than 15,000 acres in the Great Smoky Mountains and at least seven people have been killed, according to news reports.
The Conyers Police Department is asking the community to donate new toys to help make the holidays a little happier for the families. The toy drive will begin Dec. 2 and run through Dec. 17. Those who donate will receive a coupon from Chick-Fil-A for a free item.
The toys may be dropped off at the United Community Bank, 1600 Hwy 20, Conyers (located near Rockdale Medical Center).
For more information, contact Sergeant Peggy Franklin at 678-374-5603 or email Peggy.Franklin@conyersga.gov.