CONYERS, GA—The Veal Street Community Center, 1160 Veal Street, has a new name in honor of a former longtime City Council member, coach and educator: Cleveland "Coach" Stroud Community Center.
City representatives, members of the Progressive Club, who have long called the community center their home and of which Stroud is a long-time member, and family members of Stroud gathered for a sign unveiling at the center on Friday, June 3. Stroud did not seek re-election for District 1 of the Conyers City Council last year after serving for 27 years. He holds the distinction of being the first Black man elected to the Conyers City Council.
"Coach Stroud is truly a living legend in Conyers. Renaming the community center for him is one way we can publicly thank him for his contributions, wisdom, and leadership over the years in serving our city," said Mayor Vince Evans.
The original center was razed in 2006 and a new building was constructed and opened in the spring of 2007. The city-owned-and-maintained facility can accommodate approximately 75 guests and is rented for meetings, trainings, family gatherings, and more. The Progressive Club was organized in 1956 by a small group of Black men in the Bryant Street community who had a desire to provide a playground with nice equipment where children in the community could play. The club met at the community center and worked cooperatively with the city council on issues ranging from zoning to integration. The Progressive Club still meets monthly at the Cleveland "Coach" Stroud Community Center.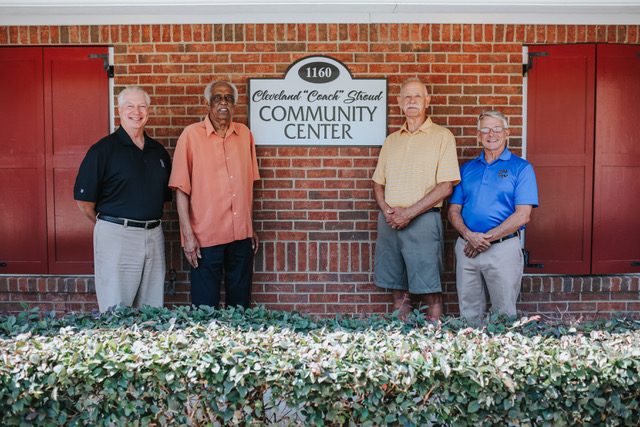 photo left to right: City Manager Tony Lucas, Cleveland Stroud, Council Member Charlie Bryant and Mayor Vince Evans.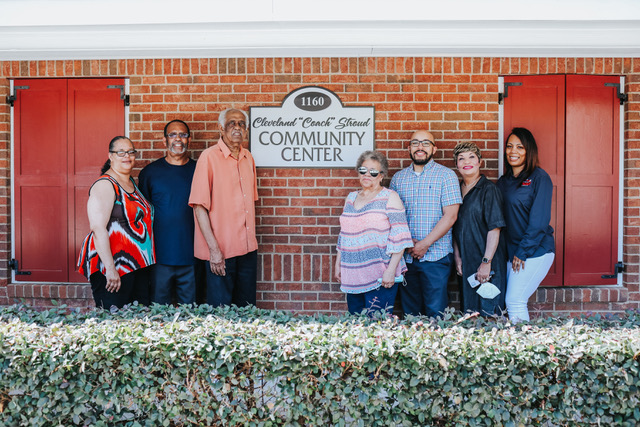 Left to right: Stroud family members Karen Stroud Johnson, Anthony Stroud, Cleveland Stroud, Helen Stroud, Antoine Stroud, Ricki Stroud and Mallory Minor.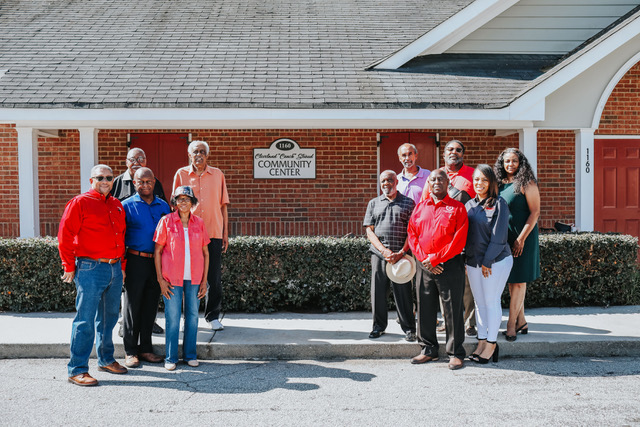 Left side, left to right: Progressive Club members Lewis Carr, Al Sadler, Sr., Aubrey Webb, Sr., Bessie Gardner and Cleveland Stroud.
Right side, left to right: Lonnie Fears, Jr., Ronnie Davis, Jerome Levett, Thomas Dean, Mallory Minor and Robin Smith.