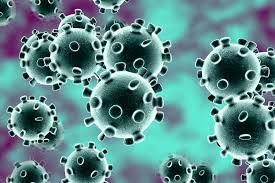 DCE cancels March 14 community meeting
 The DeKalb Cultural Exchange community breakfast meeting, scheduled Saturday, March 14, has been cancelled. Councilman Rob Turner, who hosts the event with his wife, DeKalb School Board member Vickie B. Turner, said the breakfast is being cancelled after speaking with health officials concerning the coronavirus.
DeKalb Youth and Young Adult Summit cancelled
The DeKalb County Juvenile Court and the DeKalb Juvenile Justice Council has canceled the Children, Youth & Young Adult Summit scheduled for
Saturday, March 21, St. Phillip AME Church in Atlanta.
DeKalb History Center cancels annual meeting on March 27
The DeKalb  History Center has cancelled its Annual Meeting and Silent
Auction scheduled March 27.
"We all need to do our part to keep ourselves and our loved ones healthy.
We will also make decisions about other upcoming events as soon as possible and keep you informed," the History Center said in a statement.
Greater Lithonia Chamber cancels all events until further notice
  The Greater Lithonia Chamber of Commerce has canceled its Third Wednesday luncheon scheduled for March 18.
"It has been determined by the Board of Directors to cancel Chamber events until further notice. We apologize for any inconvenience and will provide refunds for those who have pre-registered," the Chamber said in a statement.