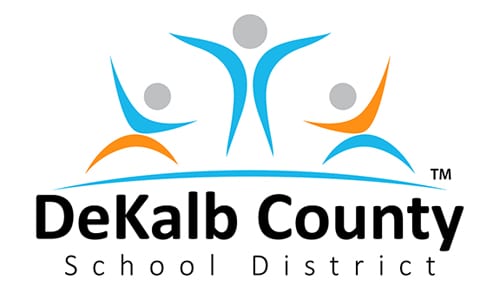 DeKalb County Schools Athletics is set to begin Phase 1 of the return to conditioning for varsity fall sports on Monday, June 22, under provisionS implemented by the Georgia High School Association (GHSA) and the District.
Coaches for football, cross country, softball and volleyball have been versed in online meetings on the guidelines set up by the GHSA and the DCSD Athletic Department/District Handbook (posted online at https://www.dekalbschoolsga.org/athletics/files/2020/06/DCSD-Return-to-Conditioning-Handbook-2020.pdf) to keep all athletes and coaches as safe as possible during the Covid19 pandemic. The principals and Athletic Liaisons at the individual schools have been informed of the protocols for this first phase of the athletes return to campuses across the county.
Pods of 20 (athletes and coaches included) are allowed at one time beginning at 8:00 am, 9:00 am, 10:00 am and 11:00 am for 45 minute workouts. Each group of athletes/coaches must work together each day with no crossover.
As the students arrive in the designated area school nurses/trainers will go through the entrance protocols and record each individual's information including body temperature. Anyone, athlete or coach, who tests positive will not be allowed to participate until approved medically.
Weight room training is limited to Mondays, Wednesdays and Fridays only to allow custodial staff to sanitize thoroughly. Coaches will sanitize between workout groups as well as after each participant finishes on each piece of equipment. Hand sanitizer is being provided for use before, during and after the workouts.
Masks are required throughout the process for both coaches and the student athletes. Student athletes must bring their own masks and water bottles as water fountains and other watering devices will not be available.
Entrance and exits to the workout areas are separated as well as the drop-off and pickup areas.
Coaches and liaisons are required to monitor the outdoor workouts via wet bulb measurements to keep an eye on the heat index as has been done over the previous years.
No visitors are allowed to attend the workouts. Athletes and coaches only are allowed in the workout areas.
More complete and in-depth guidelines are available in the handbook mentioned above for any more questions or by contacting the DCSD Athletics Department staff.