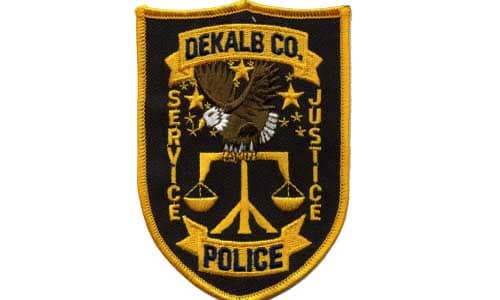 A 41-year of Decatur woman was taken into custody today (July 8) after an early morning standoff with the DeKalb County Police Department's SWAT unit.
Tamyra Mackey is believed to have shot a male victim during a dispute inside a home located at 2900 block of Knollberry Lane, Decatur. Mackey was inside the home with four children ages 4-17, refusing to surrender for about four hours, authorities said.
DeKalb police responded to a shots fired call at 5 a.m.  When police arrived on scene, the male victim was outside of the home suffering from two gunshot wounds to the upper torso, authorities said . Mackey was arrested without incident after hours of police coaxing her to surrender.
Mackey remains in the DeKalb County Jail, where she is charged with one count of aggravated assault. The victim was transferred to a local hospital, where he is expected to survive, said DeKalb County Police spokesperson Michaela N. Vincent. No one else was injured in the incident.