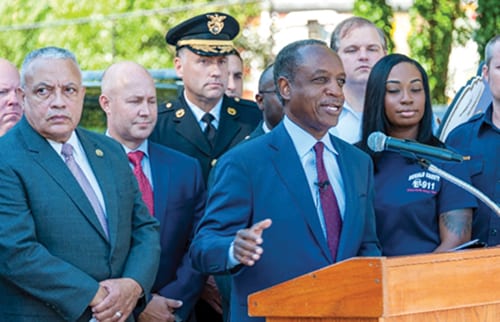 DeKalb County's public safety workers will get a four percent pay raise in November. The DeKalb County Board of Commissioners unanimously approved  DeKalb CEO Michael Thurmond's pay proposal on Oct. 23. 
The $7.1 million salary increase goes into effect the first pay period in November 2018 and applies to approximately 2,100 public safety employees.
"Last year, the county took steps to improve compensation for public safety," said Thurmond. "With the support of the Board of Commissioners, these salary increases will further enhance the county's recruitment and retention efforts."  
 The salary increase applies to police officers, firefighters, E-911 employees, medical examiner investigators, county Marshal's Office deputies, State Court probation officers, District Attorney investigators, Solicitor-General investigators, Sheriff's deputies, animal services officers and DeKalb Emergency Management Agency employees.
The county's FY2018 budget strengthened DeKalb's economic footing, enhanced county services and provided financial relief to homeowners. CEO Thurmond's FY2018 midyear budget included larger property tax cuts for county homeowners, increased spending for parks and an $89 million fund balance or rainy-day fund.