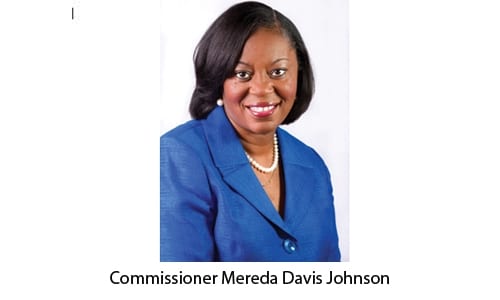 DECATUR, GA – DeKalb County District 5 Commissioner Mereda Davis Johnson will host a mini townhall series throughout April at all District 5 libraries.
The series is being held to introduce residents to the fruitful library's initiative at all District 5 libraries and educate the public on the DeKalb 2050 Unified Plan. Attendees will also have an opportunity to review the progress in the 5th District over the last year. Attendees will enjoy free Italian ice and be entered into a drawing to receive a $100 grocery gift card to help fight food insecurity in the district, all while learning about the updates in District 5.
Residents who wish to attend the upcoming mini townhalls can visit any of the following libraries on the corresponding dates:
Wednesday, April 13, 5:30 p.m., Salem-Panola Library, 5137 Salem Rd., Lithonia
Monday, April 18, 5:30 p.m., Stonecrest Library, 3123 Klondike Road, Stonecrest
Wednesday, April 20, 5:30 p.m., Hairston Crossing Library, 4911 Redan Road, Stone Mountain
Monday April 25, 5:30 p.m., Redan-Trotti Library1569 Wellborn Rd., Lithonia
"I am proud to kick off this mini town hall series at our beautiful District 5 edible libraries to share the great progress that has been made in the district over the last year," Commissioner Davis Johnson said. "I look forward to connecting with District 5 residents at our meetings."
For more information, please visit www.commissionermeredadavisjohnson.com.