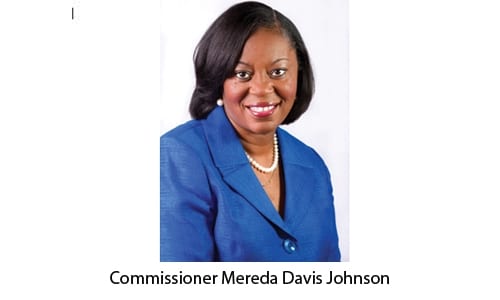 DECATUR, GA–DeKalb County District 5 Commissioner Mereda Davis Johnson will host a "Tenant & Landlord Eviction Relief" virtual town hall on Thursday, Sept.16, 6:30 p.m. Participants include DeKalb County CEO Michael Thurmond, Congressman Hank Johnson, DeKalb County Chief Operating Officer Zachary Williams, and DeKalb County Clerk of State and Magistrate Courts Javoyne Hicks.
The virtual town hall meeting will offer an opportunity for DeKalb County tenants who may be facing eviction and landlords who have filed a dispossessory to learn about how they can get eviction relief from DeKalb County.
"We know that the eviction moratorium is coming to an end in DeKalb County and we want to do our part to keep residents in their homes," Commissioner Davis Johnson said. "I am personally inviting all District 5 tenants and landlords who are interested, to join us at this important meeting."
For more information or to register to attend the virtual town hall meeting, visit www.commissionermerdajohnson.com.