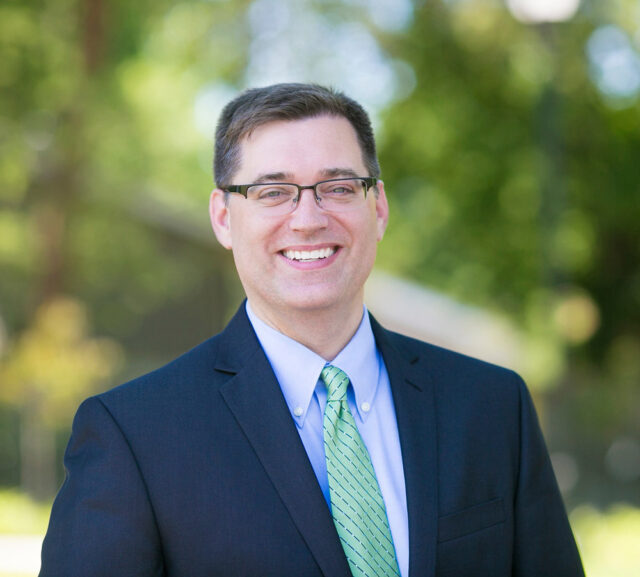 DECATUR, GA—On Tuesday, Jan. 11, the DeKalb County Board of Commissioners elected District 1 Commissioner Robert Patrick as the 2022 presiding officer and District 5 Commissioner Mereda Davis-Johnson as deputy presiding officer.
Commissioner Patrick will lead the seven-member board over the next two years.
"I am deeply honored by my colleagues vote of confidence in my capabilities to lead the Board of Commissioners during these trying times," Commissioner Patrick said. "My first priority is to hold a board retreat so that we, as a governing body, can establish some clear goals to work towards this year. While we are responsible for representing our individual districts, my hope is that we will be able to look at bigger issues that impact DeKalb County as a whole to make the county stronger, better and more competitive."
During his first year as commissioner, Patrick served as a member of the Public Works and Infrastructure, County Operations, and the Employee Relations & Public Safety committees. In June 2021, he was the first commissioner appointed to Decide DeKalb's Board of Directors by DeKalb County CEO Michael Thurmond.
Although Patrick is entering his second year as a DeKalb County commissioner, he has nearly two decades of government experience, including serving as a City of Doraville councilman, a senior planner for the City of Norcross, and he has served as president and vice president of the DeKalb Municipal Association.
Commissioner Mereda Davis Johnson was elected to serve on the Board of Commissioners in 2015. She has been a practicing attorney for more than 33 years, concentrating in the area of family law. In 1985, she became the first black female judge appointed in DeKalb County Courts. At the time of her historic appointment, she had practiced law for less than three years. Commissioner Johnson is a co-founding partner with the law firm of Johnson Hopewell Coleman
The Commissioner holds a Bachelor of Arts degree and a Master of Arts degree from Tennessee State University. She obtained her Juris Doctorate from the Thurgood Marshall School of Law at Texas Southern University in Houston, where she met her law and life partner, Congressman Hank Johnson. She is the co-founder and past president of the DeKalb Lawyers Association, which she continues on as a volunteer. She formerly served on the Board of Directors of DeKalb Hospital Authority and the Georgia Democratic Committee, serving as a member at large. She is also a former Board Member of the Congressional Black Caucus Foundation, Inc., Georgia Legal Services, Inc., and has served as a volunteer lawyer for Decatur Cooperative Ministry. Currently, the Commissioner is a member of the Congressional Spouses Club and the Congressional Black Caucus Spouses, where she served as chair for four years.