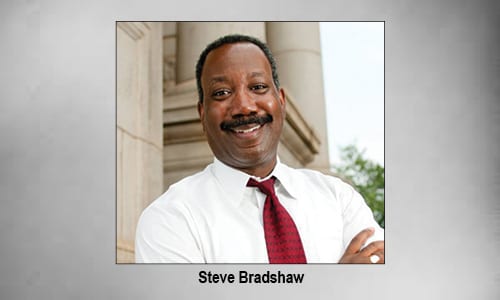 DeKalb County District 4 Commissioner Steve Bradshaw will host a Veterans Resource Expo Event on Saturday, Sept. 15, 10 a.m. to 2 p.m., at Central DeKalb Senior Center at Mason Mill Park at 1346 McConnell Drive, Decatur.
Bradshaw is hosting the expo in collaboration with Atlanta VA HealthCare System, The Mission Continues, American Medical Response, and AMVETS Post 44.
Veterans and their family members who live in and around DeKalb County are encouraged to attend.
Onsite resources will include housing, VA benefits, caregiver, legal, VA burial benefits, employment and training, mental health, telehealth and women's program.
"I have heard the concerns of DeKalb veterans and their families and it's my goal to continue to identify ways that I can bring resources and make myself accessible to these very special constituents in District Four and throughout DeKalb County," said Bradshaw.
Bradshaw said his concern for veterans is a top priority.
 "In our 2018 midyear budget, I requested and got approval for an additional $20,000 to augment the work of the Veterans Treatment Court, which is a part of our Accountability Courts. This upcoming Resource Expo is just a continuation of demonstrating tangible support for those who have served in uniform for this great nation," said Bradshaw, who is a veteran. 
After graduating from Armstrong State University, Bradshaw entered military service as a second lieutenant in the U.S. Army, and trained as a tank commander. He spent tours of duty in Germany, Fort Knox, KY, Fort Benning, GA, Saudi Arabia and Iraq during the First Gulf War. His final assignment was as a Leadership Instructor at the U.S. Army Officer Candidate School. Bradshaw left active military service at the rank of captain in 1993.