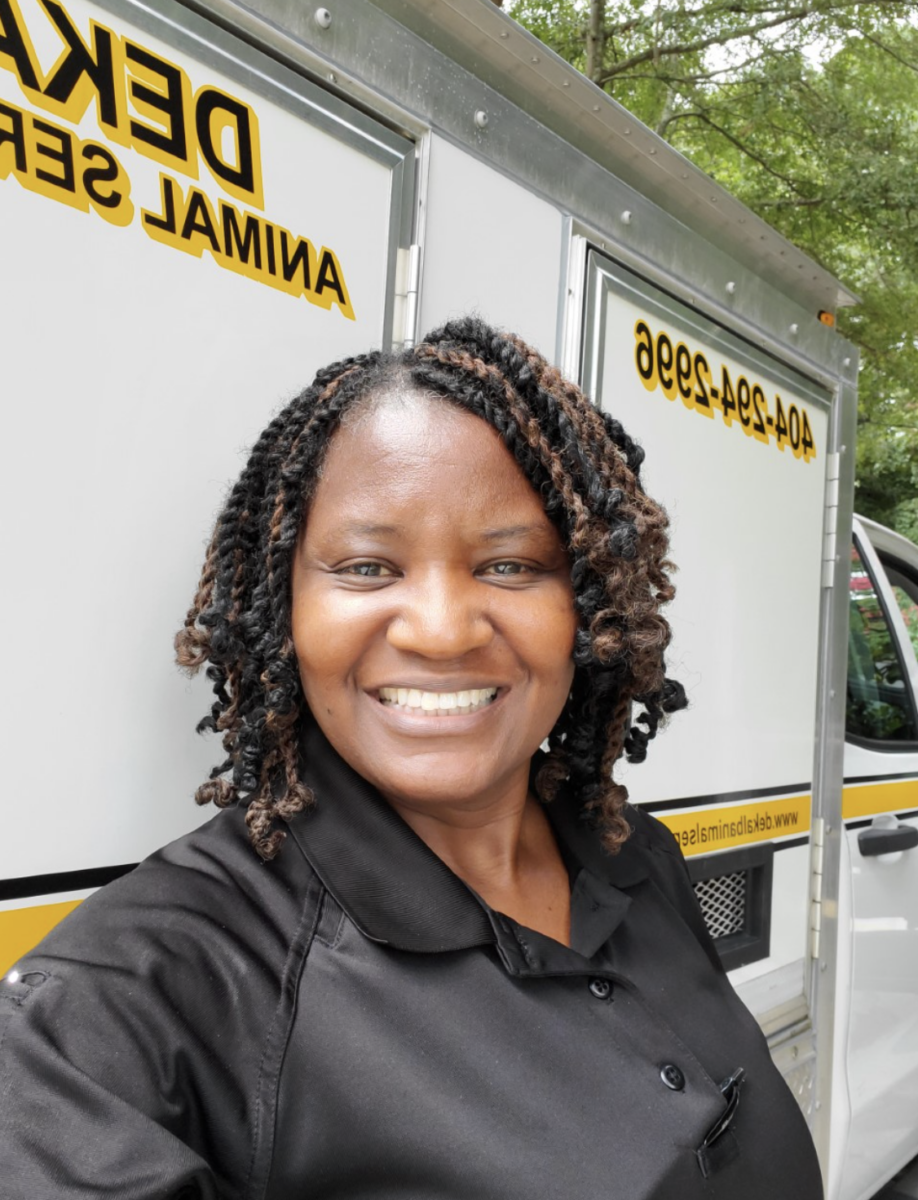 DEKALB COUNTY, GA—This week, DeKalb County Animal Control Master Officer Victoria Hall is being honored as a Torchbearer by DeKalb County for her heroic efforts in capturing a rabid fox to protect DeKalb citizens.
On July 10, DeKalb County Animal Control received initial reports of a fox attacking and biting shoppers at a shopping plaza on Turner Hill Road in the City of Stonecrest. Many shoppers spotted the fox and tried to avoid it but some were unsuccessful and bitten by the fox.
Hall was dispatched and arrived on scene. She was able to carefully capture the fox using a lasso. The fox was taken to the DeKalb County Animal Shelter, where it was euthanized. It has been tested for rabies and the test results are pending.
"I've worked for Animal Services for over 25 years now. It has been asked of me what happened while in the moment of this capture," Officer Hall said. "I was doing what we as officers were trained to do. I literally said a prayer as I approached the fox and told the Lord I had one shot, or this would be another story."
The DeKalb County Animal Enforcement Services Department has alerted the Georgia Department of Natural Resources that there may be a den of foxes in the area. Both departments will continue to monitor and patrol the area until the issue is resolved.
"DeKalb County thanks  Officer Victoria Hall for her bravery and quick thinking, which undoubtedly helped to keep many citizens safe," the county said in a statement.
Click here for more information and video.