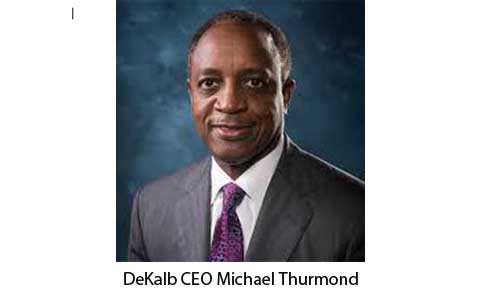 DECATUR, GA—DeKalb County announced the availability of $1 million in funding for the DeKalb Youth Safety and Violence Prevention Grant initiative, which will provide violence prevention and intervention strategies in partnership with eligible selected nonprofits.,
"We want to help support community groups that are already working to reduce violence, keep youth off of the streets and invest in the lives of our youth," DeKalb County CEO said.
A virtual public meeting will be held on Wednesday, June 1, at 10 a.m. to provide information on the grant application process.
The primary goal of the DeKalb Youth Safety and Violence Prevention Grant Program, which will be administered by the DeKalb Human Services Department, is to collaborate with nonprofits that are currently working to prevent child, youth, and teen violence in the community.
During the State of the County address on April 27, DeKalb County CEO Michael Thurmond issued a call to action to address youth safety and violence prevention, and on May 10, the DeKalb Board of Commissioners approved funding for this grant opportunity.
Eligible uses of grant funds to combat violent crime include: behavior health and mental health services; services to improve youth employment opportunities; services to address educational disparities in disproportionately-impacted communities; community violence intervention programs; evidence-based practices like focused deterrence, street outreach, violence interrupters and hospital-based violence intervention models; wraparound services such as behavioral therapy, trauma recovery, job training, education, housing and relocation services, and financial assistance; and capacity-building efforts for community violence intervention programs.
The DeKalb Youth Safety and Violence Prevention Grant is competitive, and the total amount of awards allotted is based on the availability of funds. 
Registration is required to participate in this public meeting. To register online, visit  https://bit.ly/dekalbsafetygrant.
For more information, contact Annette VanDevere, special projects coordinator, at avandevere@dekalbcountyga.gov
Pictured above: DeKalb CEO Michael Thurmond