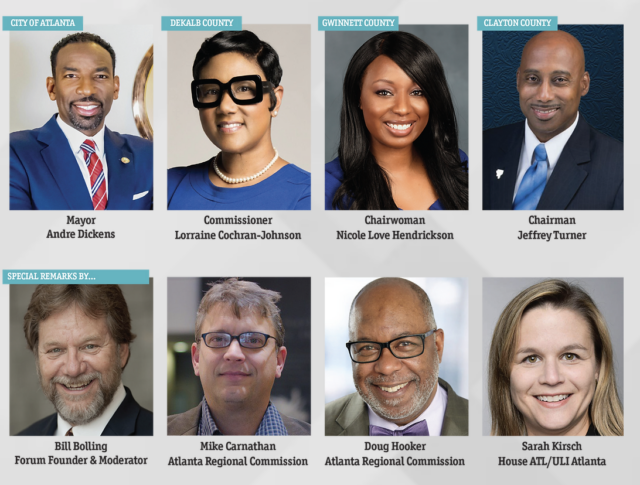 DECATUR, GA—DeKalb County District 7 Commissioner Lorraine Cochran-Johnson will participate in a discussion sponsored by the Atlanta Regional Housing Forum on the state of affordable housing in metro Atlanta.
The event, "Taking Stock of Metro Atlanta's Affordable Housing Priorities," will take place virtually on Wednesday, March 2, 9:30 a.m., and will feature a diverse group of metro Atlanta city and county leaders at the helm of housing initiatives. The program will be held virtually and broadcast live on Facebook, Twitter and YouTube. Those who are interested in attending the "Taking Stock of Metro Atlanta's Affordable Housing Priorities" forum should register at: www.atlantaregionalhousingforum.org/mar2022.
"I am happy to continue the important discussion surrounding the need for affordable housing," said Commissioner Cochran-Johnson. "This is a unique opportunity for leaders from several municipalities to come together and share thoughts and best practices that can advance our efforts to bridge the gap between affordable housing and need. As leaders we must engage in critical conversations. I look forward to sharing my efforts to enlist clergy and builders to help us meet the housing challenges we face at this time."
In 2018, HouseATL, a cross-sector collaborative of Atlantans focused on housing solutions, conducted an 18-month examination prompted by pre-pandemic housing affordability barriers. From their findings, they created recommendations which served as a guidepost for the 2019 publication of the One Atlanta Housing Affordability Action Plan led by former Mayor Keisha Lance Bottoms.
The forum will address the state of housing in metro Atlanta since the HouseATL study and will shed light on what has been accomplished to increase access to housing, as well as examine what past and current housing market trends tell us about the year ahead.
Moderated by Atlanta Regional Housing Forum founder, Bill Bolling, the panel of experts will include:
Mayor Andre Dickens, City of Atlanta
Lorraine Cochran-Johnson, Commissioner, DeKalb County
Nicole Love Hendrickson, Chair, Gwinnett County Commissioners
Jeffrey Turner, Chair, Clayton County Commissioners
Doug Hooker, Atlanta Regional Commission
Sarah Kirsch, HouseATL & ULI Atlanta
Mike Carnathan, Atlanta Region Commission
Attendees will also hear from the architects of the HouseATL recommendations, and Atlanta Regional Commission will share a glimpse of the recent past and road ahead as it pertains to housing affordability.
The Atlanta Regional Housing Forum was founded more than 30 years ago and is a quarterly gathering of affordable housing stakeholders from private, public, nonprofit and philanthropic sectors, as well as several concerned citizens. They discuss affordable housing, community development, transportation, transit, homelessness, health and other related topics.
Photo above: Panelists will be joining Housing Forum founder and moderato Bill Bolling on Wednesday, March 2 for a discussion on metro Atlanta's housing priorities for 2022 and the years ahead.