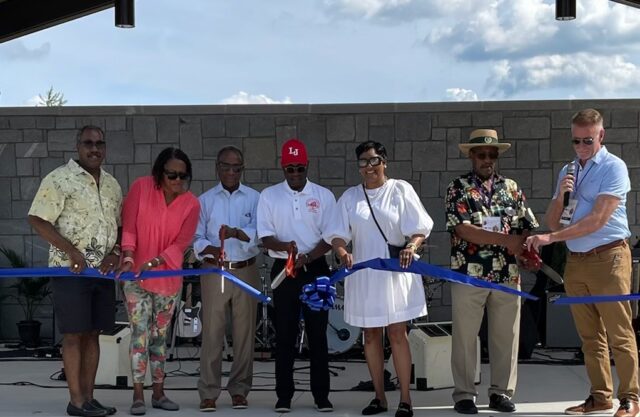 DEKALB COUNTY, GA—District 3 Commissioner Larry Johnson celebrated the grand opening of the $1.7 million Rainbow Park Amphitheater, 3171 Rainbow Park Drive, on May 14.
The opening brought together elected officials and more than 800 community members who attended a free, live concert at the new venue. The award-winning Jennifer Holiday headlined the event and kicked off Commissioner Johnson's 2022 District 3 concert series.
"I always dreamed of this opportunity for DeKalb County residents," said Commissioner Johnson, who allocated funds for the project, along with Commissioner Lorraine Cochran Johnson and the DeKalb Department  of Community Development. "I am excited for the shows to come where the world will be able to experience South DeKalb."
The event was filled with a night of entertainment produced by Emmy nominated director/choreographer/congwriter/performer and playwright Stepp Stewart; producer and humanitarian Jorel Fynn a.k.a JFlyy. In addition to Jennifer Holiday, the entertainment for the evening included Glenn Jones; Joey Sommerville; House; Cast Of One Night At The Disco; and the Youth Dream Band. The show was hosted by Stepp Stewart and co-hosted by radio personality Darlene McCoy.
The new amphitheater is designed to complement the existing auditorium at the Porter Sanford III Performing Arts and Community Center and is designed to hold 1,000 people. It will serve DeKalb residents and visitors, hosting a variety of live music performances, movies in the park and other county-sponsored events.