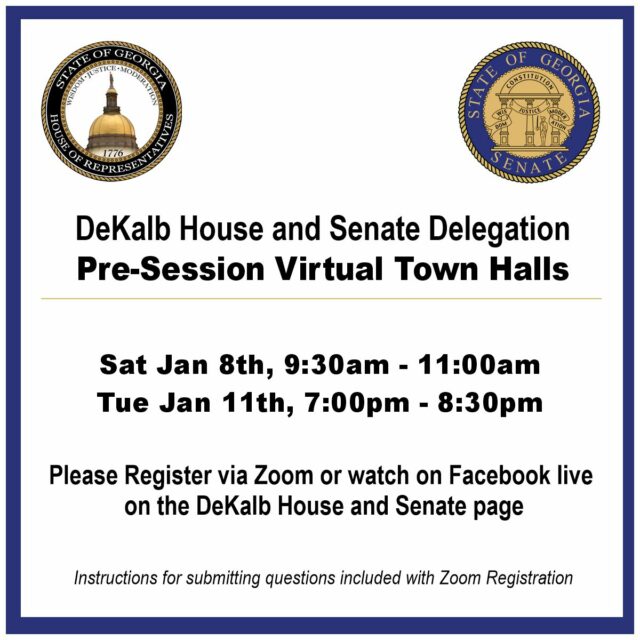 DeKalb County House Chair Karla Drenner and DeKalb Senate Chair Emanuel Jones announce two upcoming DeKalb Delegation Joint Pre-Session Virtual Town Hall, to listen to constituents' questions and legislative priorities for the Legislative Session, which begins Monday, Jan.10.
Registration is required
.  To accommodate different schedules, two town halls will be held for people to attend and ask questions and provide feedback about priorities for the upcoming Legislative Session.   
Register HERE for Saturday, Jan. 8, 9:30 a.m.
Register
HERE
for Tuesday, Jan.11, 7 p.m.
Submit questions and feedback:
To help prepare, please submit questions and feedback about legislative priorities
HERE
.
 Legislators also plan totake questions and feedback from the audience as time allows.