Runoff elections scheduled for June 21
DEKALB COUNTY, GA—DeKalb  Voter Elections and Registration (DeKalb VRE) announced its unofficial results for the May 24 primary election and will certify its election results during the May 31 DeKalb Board of Registration and Elections (DeKalb BRE) meeting at noon.
Runoff elections are scheduled for June 21.
All results are unofficial and incomplete until the DeKalb BRE officially certifies the primary election.
Unofficial results include Election Day voting, absentee ballots and advance voting. UOCAVA ballots must be returned to DeKalb VRE by close of business on Friday, May 27, 2022.
Unofficial results can be found on www.DeKalbVotes.com. 
Following are key results for DeKalb County:
Former City Councilwoman Jazzmin Cobble was elected the new mayor of the City of Stonecrest in a special election that included four candidates.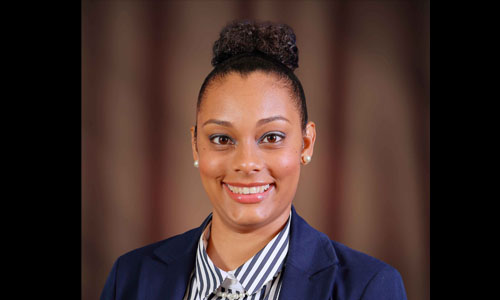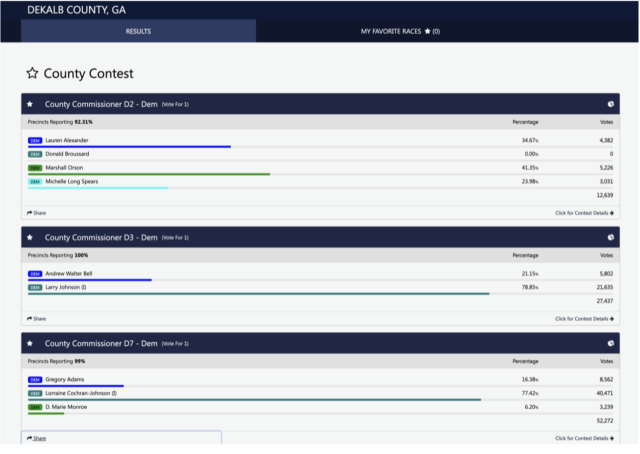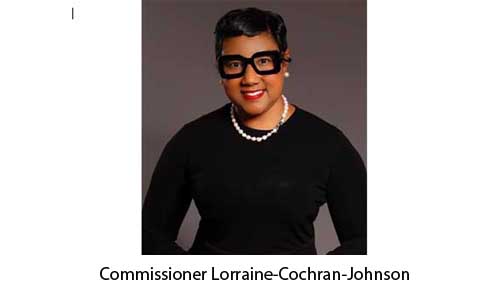 Super  District 7 Commissioner Lorraine Johnson was re-elected with 77.42 percent of the vote in the  contest with former DeKalb Commissioner Greg Adams, who received 16.38 in the three-way race.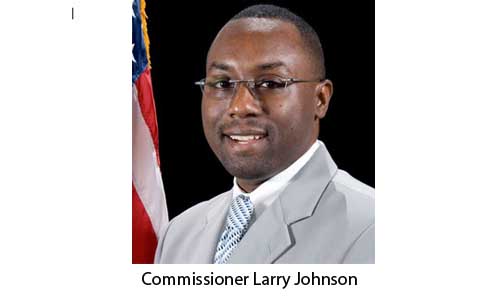 DeKalb District 3 Larry Johnson was re-elected with 78.85 percent in the match with Andrew Walter Bell, who received  21.15 percent
In the  District 2 Commission race, Marshall Orson  will face Lauren Alexander in a runoff since neither received more  than 50 percent of the vote in 3-way.