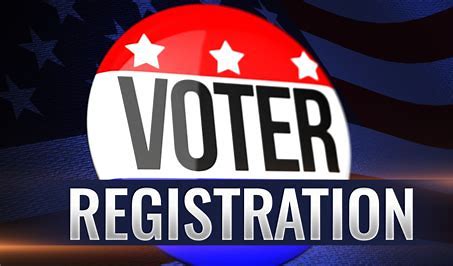 DECATUR, GA—DeKalb Voter Registration and Elections has mailed 18,000 "no-contact" notices to individuals who have not had contact with the elections system in the last five years.
This is a statewide effort that is required of all elections offices.
Voters who receive these notices are encouraged to immediately update their voter registration information ahead of the 30-day deadline to prevent being listed as "inactive" in the state's voter rolls. Inactive voters have all the rights and privileges of an active voter through the next two general elections in 2022 and 2024.
An inactive status will update to active if the voter participates in any voter registration or election activity in upcoming election cycles. If a voter remains inactive, then the voter will be cancelled from the state's voter registration roll and ineligible to vote beyond the 2024 general election.
DeKalb Voter Registration and Elections Director Erica Hamilton said approximately 18,000 voters in the county will receive these notices in their mailboxes.
"We know some of these individuals may have moved out of state or are no longer eligible to vote in Georgia," said Hamilton. "However, we also know there may be voters who just have not participated in a recent election. Voters who have not cast a ballot in the last five years and want to remain active in the system should immediately complete and return the notice to our office."
Georgia Secretary of State Brad Raffensperger instructed county election officials to mail no-contact notices to 185,666 people. Their registrations will be classified as "inactive" if they do not respond within 30 days. These registrations are for people who have had no contact in the election system in the last five calendar years. None voted in last year's general election or the runoff.
No contact means they have neither voted, requested an absentee ballot, signed a petition, updated their registration by changing their address or renewed their driver's license.
Inactive status does not prevent voters from casting a regular ballot as usual. Voters on the inactive list who try to cast a ballot will not realize they had been made inactive.
People receiving a notification can return it, postage-free, and avoid being classified as inactive.
Voter files that remain inactive for two more election cycles will be mailed another notice asking them to confirm their registration. Inactive voters who do not respond to the second notice will have their registration cancelled.
Raffensperger's Office said that news outlets discovered in the past that most of the people who haven't had contact with the election system in five years have moved.  The U.S. Census Bureau estimates 250,000 people move into and out of Georgia every year.
Federal legislation signed into law by then-President Clinton in 1993 requires states to conduct regular maintenance of voter lists. It also prohibits states from canceling inactive voters until after two election cycles, and it limits Georgia's systematic list maintenance to odd-numbered years when there are no federal elections scheduled.
Check your registration status by visiting the My Voter Page at www.mvp.sos.ga.gov.
To view the list in its entirety,  visit the Secretary of State website by clicking here.
For more information, contact the DeKalb County Voter Registration and Elections Office at 404-298- 4020, visit DeKalb County Voter Registration and Elections at  www.dekalbvotes.com or visit the Georgia Secretary of State at www.sos.ga.gov.