DEKALB COUNTY, GA– Inmates at the DeKalb County Jail apparently planned to celebrate this past Halloween weekend. Alas, those plans were foiled when a "contraband drop" of items they ordered was interrupted by the arrest of the deliveryman.
David Askew, 59, was taken into custody by the DeKalb County Sheriff's Office on Oct. 30 while he was still on the premises of the DeKalb County Jail on Memorial Drive after he allegedly sent contraband up the outside walls of the facility and into an inmate's cell using a fishing line and a plastic bag.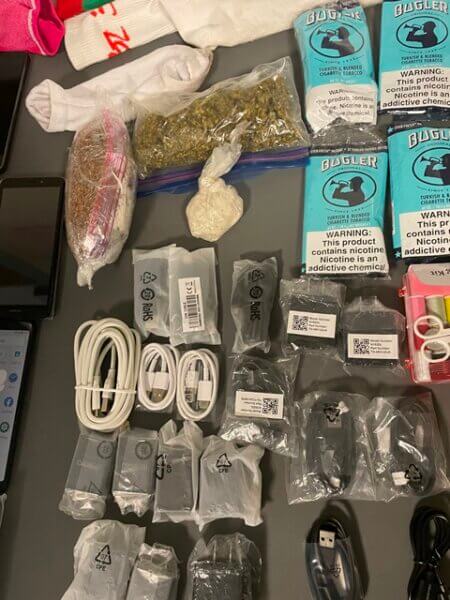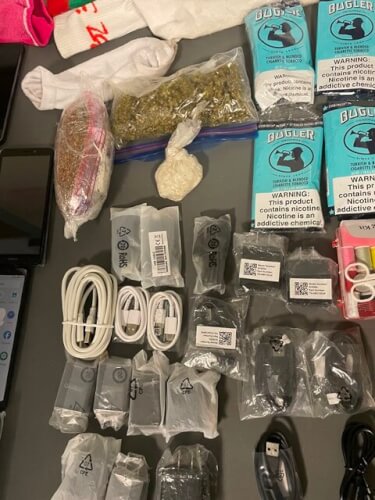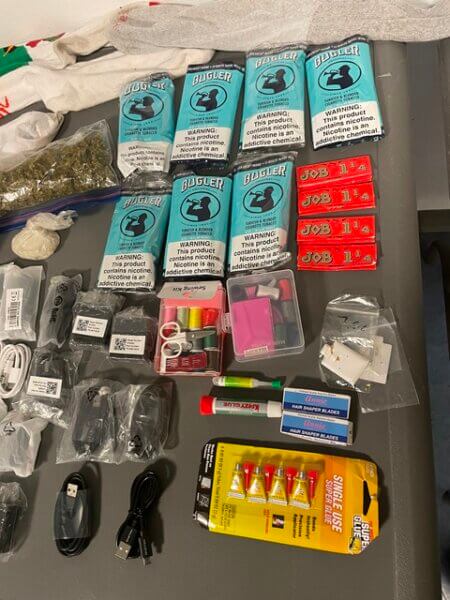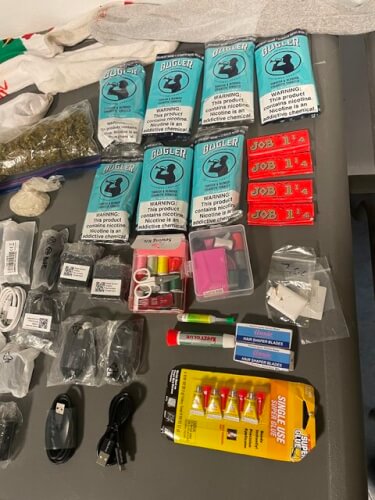 "This was a sizable drop," observed Chief Deputy Randy Akies, "And one with quite a bit of variety."
Authorities confiscated the following items: a large black plastic bag containing 14 cellphones, 5 cellphone batteries, a zip lock bag containing a green leafy substance, a zip lock bag containing a red tobacco substance, 7 cigarette tobacco packs, 2 sewing kits, 11 cellphone wall chargers, 8 USB cords, 2 boxes of razor blades, 6 tubes of super glue, 4 packs of cigarette papers, a small plastic bag of crystal rock-like substance, 7 multicolored socks, 2 cellphone cases, 1 pair of girl's panties, 2 belly rings and a cellphone safety pin.
According to the arrest warrants, Askew, a College Park, Georgia resident, is charged with Crossing State/County Guard Lines with Weapons, Intoxicant Drugs without Consent (a felony) and Criminal Trespass-Unlawful Purposes (A Misdemeanor). He is being held