DEKALB COUNTY, GA—DeKalb County Police are continuing to seek the public's help in finding the person responsible for killing Quartez Mender in a hit-and-run on Sept. 1. Mender would have turned 16 today.
Police said Mender was killed around 2 a.m. on Flat Shoals Parkway near Wellington Court. His family members said he snuck out of the house. Investigators say they believe he was struck while walking near the entrance of Orchard Walk Apartments.
The driver of the vehicle stuck Mender and did not remain on the scene, police said.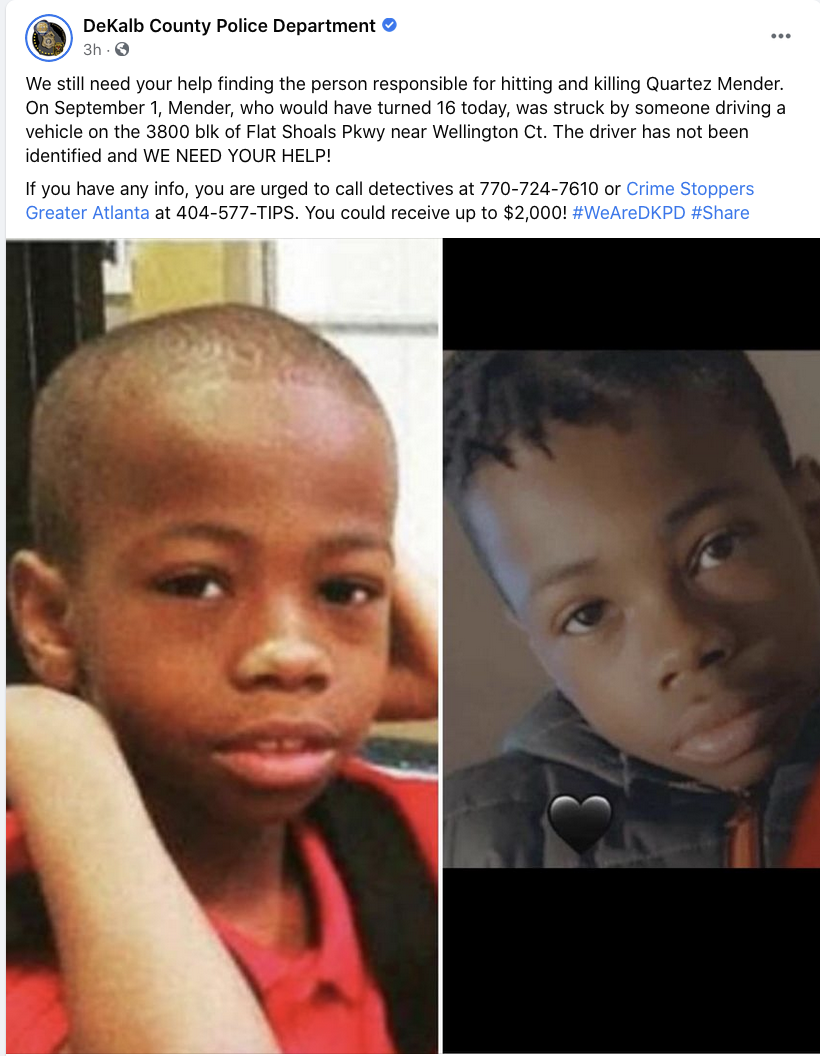 Family and friends held a candlelight vigil and balloon release on Flat Shoals Parkway for the teen, whom they said wanted to become a lawyer some day. The family is pleading for the person who hit the teen to come forward.
"Unfortunately, our investigators still do not have any new leads and we need the public's help," said DKPD spokesperson Michaela N. Vincent.
The vehicle involved in the incident would have damage to the front passenger side.
Anyone with information, including mechanics, residents who live in the area, employers and others, are asked to contact the DKPD Traffic Specialist Unit at 770-724-7610 or Crien Stoppers at 404-577-TIPS.