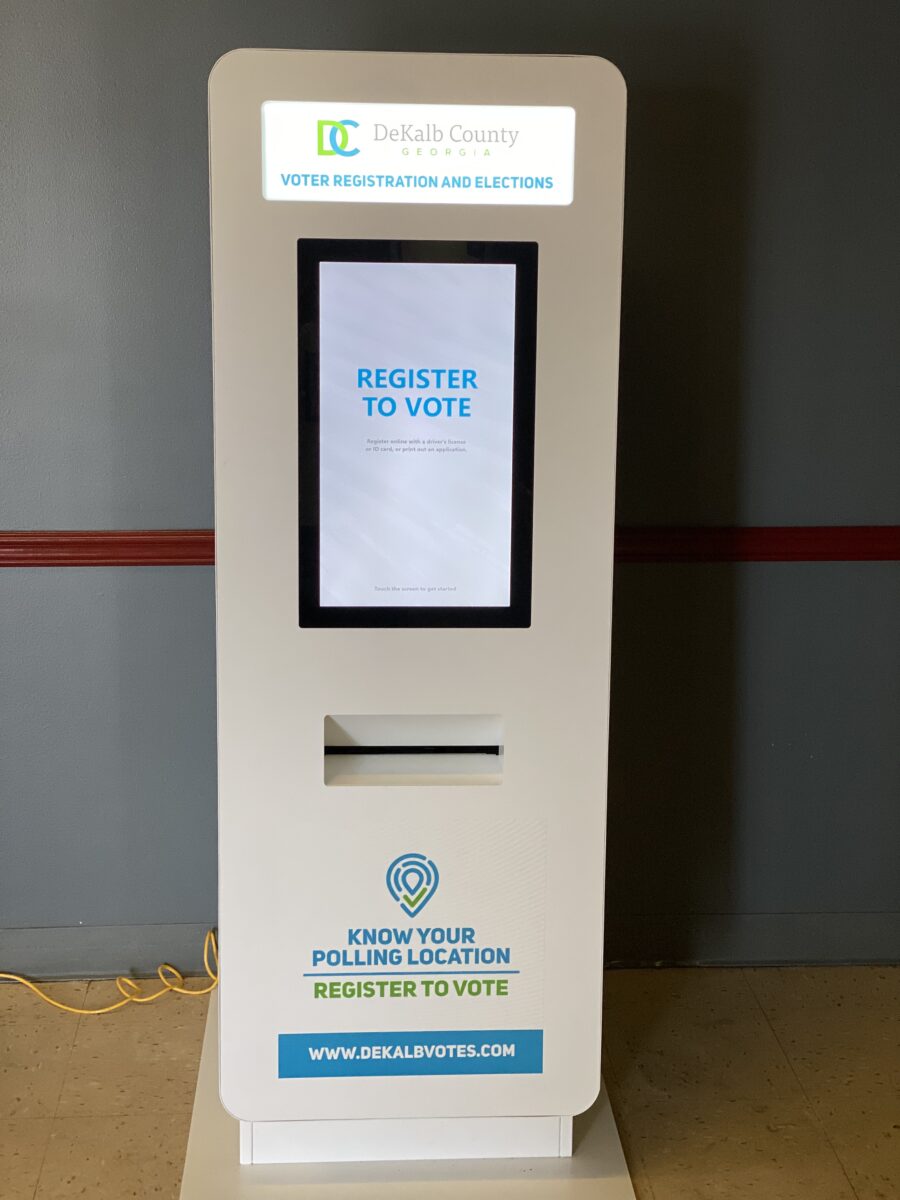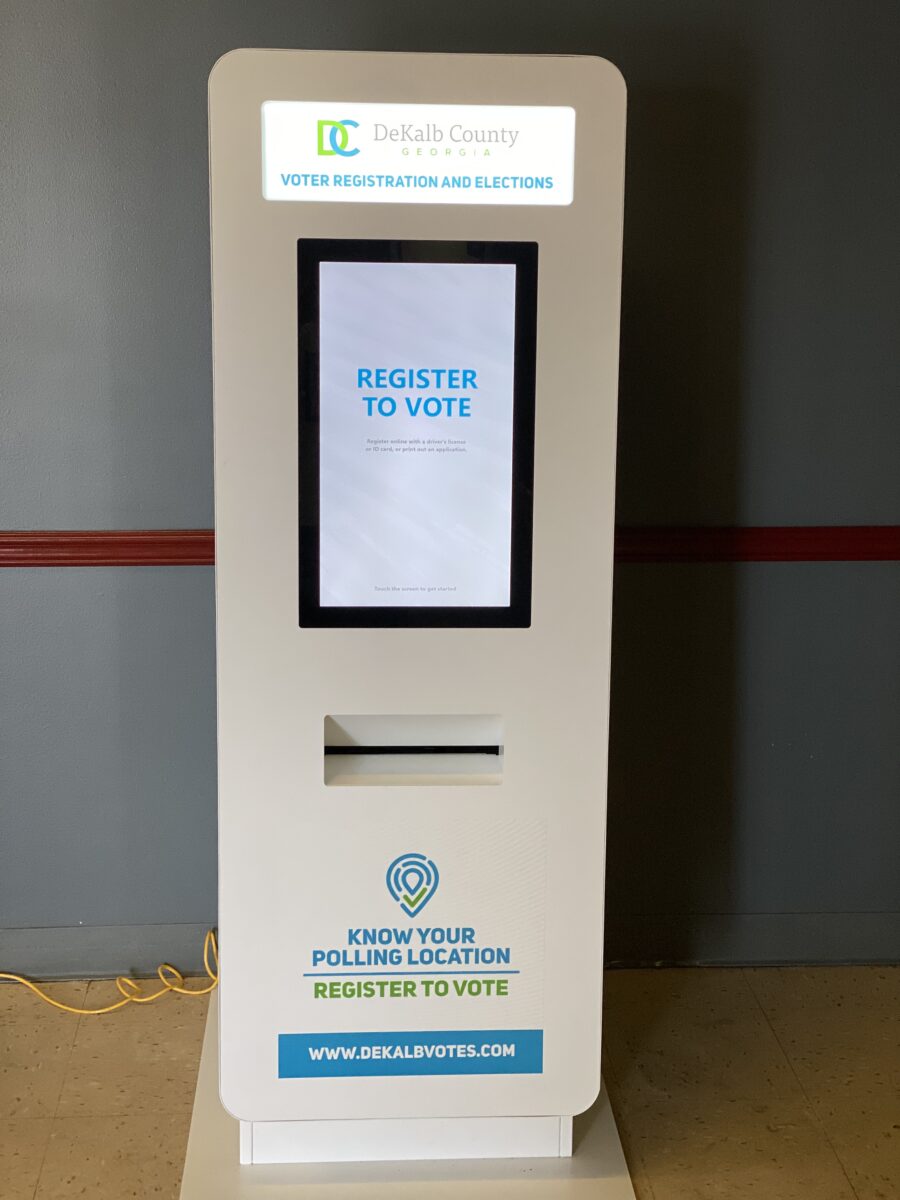 DECATUR, GA —DeKalb County Voter Registration and Elections (DeKalb VRE) is rolling out a new, no-contact option for voters in DeKalb County. Through a new voter kiosk, DeKalb esidents can register to vote, update and verify voter registration, print precinct cards and other election-related information.
The kiosk, which was conceptualized and produced following the 2020 General Election, is located at the DeKalb VRE office at 4380 Memorial Drive, Suite 300, in Decatur. A second location is being planned and will be announced soon.
"Our new voter kiosk is another way we are working to ensure all DeKalb residents have convenient access to voting information," said Twyla Hart, interim director of DeKalb VRE. "The kiosk is located in our lobby, so it's an easy option for those who would like to use it."
DeKalb VRE used funds from a Center for Tech and Civic Life (CTCL) grant to create a touch-screen kiosk that allows voters, especially those without internet access and printing capabilities, the opportunity to receive information that is available through DeKalb VRE's website (www.DeKalbVotes.com) and Georgia's My Voter Page (www.mvp.sos.ga.gov).
"For DeKalb VRE to become a leader in voter accessibility, we have to address the digital divide that still exists the communities we serve," said DeKalb VRE Board Chair Dele Lowman Smith. "Innovation, integrity and transparency are at the core of our collective efforts to enhance the voter experience, which starts from the time someone registers to vote, through them casting their vote at the ballot box, to our tabulation of votes on election day."
Commissioner Larry Johnson, who spearheaded the effort with CTCL in 2020, called the funds a "game changer" and a catalyst for innovation in DeKalb's elections and registration processes.
"We want to bring government closer to the people we serve," said Commissioner Johnson, whose work led to $9.4 million in critical funding for DeKalb VRE. "We understand that in a county as diverse as DeKalb, we have to be intentional about our efforts to engage and educate all voters."
The voter registration deadline is Monday, Oct. 4, for the upcoming Nov. 2 General Municipal and Special Election.
"We like to remind voters that it's never too early to make your plan to vote," Hart said. "The most important step is registering, or confirming your registration, and our voter kiosk makes it easy."
For more information on upcoming elections and additional information, visit www.DeKalbVotes.com.