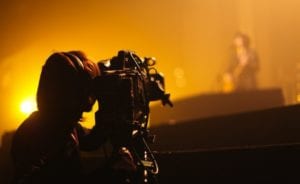 DeKalb County Public Library is partnering with Kids Video Connection (KVC) to offer teens free video production and media literacy workshops next year.
During the workshops, participants will be introduced to media literacy concepts, camera operation and careers in media as they write and produce a video project. The purpose is to help prepare the students to excel in 21st century careers demanding technology and communications skills. KVC is an educational media arts organization that teaches young people communications skills and media literacy.
KVC has received an $8,750 community grant from the Best Buy Foundation to help fund the workshops. The program also is receiving funds and workshop support from Emory University's Department of Film and Media Literacy to aid in the teaching of media literacy.
The first 10-session will be held on Saturdays from Jan. 21 through March 25, 2017 at the Tucker Reid Coffer Library, 5234 LaVista Road in Tucker.
A second 10-week workshop will be held at the Wesley Chapel-William C. Brown Library in Decatur in the spring (dates to be announced).
A third session is planned for the Exchange Park Recreation Center in
Decatur.
Each 10-week session will be open to up to 16 students. Registration for the workshop at the Tucker branch is open now.