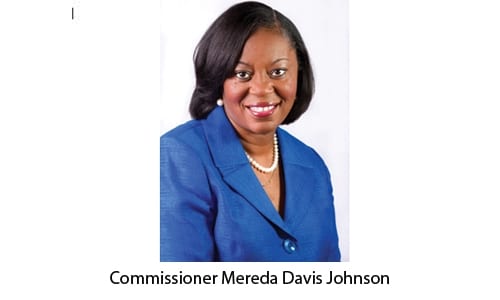 COVID-19 vaccines will be offered at celebration
DECATUR, GA—DeKalb County will commemorate Juneteenth, the ending of slavery in the United States, on Friday, June 18, with a public event at the City of Decatur bandstand beginning at 11 a.m.
This will be the first time Juneteenth will be observed as an official county holiday.
A COVID-19 mobile vaccine unit will be onsite to offer vaccinations. 
Juneteenth is traditionally celebrated in the United States on June 19 each year. Since the holiday falls on Saturday this year, county administrative offices will observe the paid holiday on June 18.
"I am elated that DeKalb County has taken the lead in establishing Juneteenth a legal holiday," said DeKalb County Commissioner Mereda Davis Johnson. "It was the blood, sweat, and tears of our forefathers that built much of this country. I am honored that CEO Thurmond has chosen to commemorate this great moment in history with a day of recognition, restoration, and celebration."
Commissioner Davis Johnson sponsored the ordinance that was approved by the Board of Commissioners in July 2020 and signed by CEO Michael Thurmond, to recognize Juneteenth as an official county holiday.
"Juneteenth celebrates the heroes and heroines who fought to break the chains of chattel slavery in America. This is a day of jubilation and more importantly, a rededication to fulfilling the American dream," said Thurmond.
Traditionally, Juneteenth has been recognized since June 19, 1865, as the date on which Union soldiers landed in Galveston, Texas, with news that the Civil War had ended and that slaves were now free. The first celebration of Juneteenth occurred the following year, in 1866, and it is the oldest known celebration of the end of slavery in the United States.
Learn more about Juneteenth here at www.pbs.org/wnet/african-americans-many-rivers-to-cross/history/what-is-juneteenth