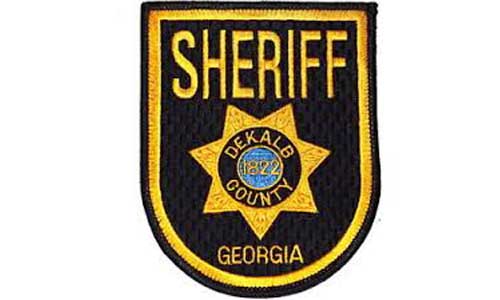 DECATUR, GA –DeKalb County Sheriff Melody Maddox praised the response by a deputy from its Reserves Unit who was working off duty on Monday (June 14) at the Big Bear grocery store at 2849 Candler Road in Decatur around 1 p.m. when a shooting erupted and a cashier was killed. Another cashier  suffered non-life threatening injuries.
Reserves Deputy Danny Jordan, 54, remains hospitalized today(June 15) in "stable condition" at Atlanta Medical Center after sustaining gunshot injuries when he intervened as a lone gunman fired several times inside the supermarket.
Laquitta Willis, a 41-year-old  cashier, was taken to Grady Memorial Hospital where she was pronounced dead, authorities said.

A second cashier was grazed by a bullet.  She was treated for her injury on the scene.
The suspect, Victor Lee Tucker, Jr., 30, also was taken to Grady Hospital where he is listed in stable condition.
According to preliminary reports, Tucker got into an argument with a cashier about his face mask. Tucker left the store without making his purchase, but immediately returned inside. Tucker walked directly back to the cashier, pulled out a handgun and shot her, the GBI said in a news release. Tucker then began shooting at the  deputy, who was attempting to intervene while working off-duty at the supermarket.  The deputy and Tucker exchanged gunfire, and both were wounded during the shootout.  Two responding DeKalb County Police Department (DKPD) officers arrested Tucker as he was attempting to crawl out the front door of the supermarket.
Deputy Jordan – was alerted by a customer that the suspect had a gun.

Deputy Jordan is a veteran of the DeKalb County Police Department, where he served since 1998. In March 2021, he joined the DeKalb County Sheriff's Office Reserves Unit, which is a non-profit organization of mostly retired law enforcement officers from various agencies who provide support services and volunteer for community relations activities at the sheriff's office
Tucker is facing charges of Murder and two counts of Aggravated Assault. He remains in a local hospital and is expected to survive.
The GBI is continuing continue its independent investigation.  Once completed, it will be turned over to the DeKalb County District Attorney's Office.