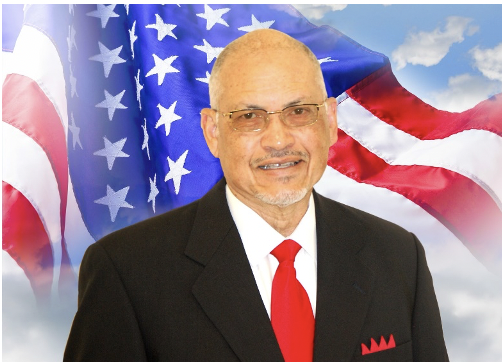 STONECREST, GA—Dr. Charles S. Hill, Sr. has stepped forward to his services as a candidate for Mayor of Stonecrest.
Hill and his wife, Laurene, and 2 adult sons, Charles Jr. and Cecil, have resided in Stonecrest, Georgia for 38 years.  He and his wife have operated their eye clinic in Decatur, Georgia for more than 35 years.  Hill  is the only eye surgeon operating in South DeKalb County and has focused the attention of his practice on serving the black community.
Hill earned a B.S. degree from Alabama State University in Montgomery, AL. He earned his medical degree from the University of Iowa in Iowa City, Iowa. His post-graduate training began with a surgery internship in Kalamazoo, Mich., followed by an assistantship in ophthalmology at St. Louis City Hospital, in St. Louis, MO. He completed his residency in ophthalmology at Massachusetts Eye & Ear Infirmary/Harvard Medical School in Boston, and then went on to complete clinical and research fellowship training in glaucoma at Emory University Medical School.
Dr. Hill has been on several medical missions to St. Lucia in the West Indies, where he also worked for three months at Victoria Hospital. He was named an Honorary Ambassador of Health to St. Lucia for his dedication and service to the people.
He is an avid sportsman who enjoys hunting, fishing, and gardening in his free time.
Dr. Hill has volunteered countless hours of service within the community to include serving on committees for the DeKalb County School Board. He has also taken several other volunteer roles. Including a baseball coach and President of the Dr. Martin Luther King, Jr. High School Football Booster Club.  He has on numerous occasions offered his professional services to poor and underprivileged children and families who could not afford eye care.
Dr. Hill envisions a community where families can be proud to live. He has pledged to focus on the economic development of Stonecrest, a strong commitment to improving public safety and creating and environment of integrity and transparency by addressing the growing concern regarding public corruption.  He vows to spend his candidacy meeting with the citizens and listening to their concerns, so that he can serve as a true Mayor of the people of Stonecrest.