by Mark Brock, DeKalb County Athletics
The No. 2 ranked Chamblee Lady Bulldogs lead a group of eight DeKalb County teams kicking off the volleyball state playoffs on Saturday at various sites.
Chamblee (39-6) via its third consecutive Region 5-5A title gets to host a pair of Class 5A State Tournament matches on Saturday. Coach Lorri Reynolds Lady Bulldogs take on Johnson-Gainesville (1-23) at 11:00 am following the Decatur/Kell match with the winners advancing to the second round on Tuesday, Oct. 23.
All-Area 5-5A players junior Becca Evans and seniors Hannah Cain and Camille Van Leer lead Chamblee into the state playoffs.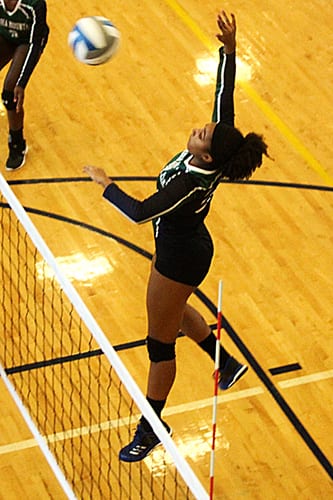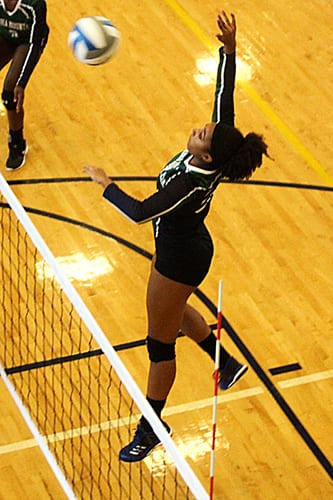 The Arabia Mountain Lady Rams (32-7) were the 5-5A runners-up and travel to Riverwood for a 9:30 am match against Area 8 No. 3 seed Walnut Grove (21-24). Coach Bruce Pfleger's team won a school record 32 matches this season led by All-Area players Deja McCleod and Mia Sterling.
Coach Joie Bullock's Clarkston Lady Angoras (21-16) also set a school record for wins in earning their second consecutive state playoff berth and playing as the No. 3 seed. Clarkston heads to Carrollton to take on Area 8 No. 2 seed Loganville (30-19) at 12:00 pm led by All-Area selections Paw Thaw and Nel Cing.
The final Class 5A entry is the Southwest DeKalb Lady Panthers (24-10) led by Coach Kristina Parrish as they travel to Buford to face the Lady Wolves (25-10) at 1:00 pm.
Class 7A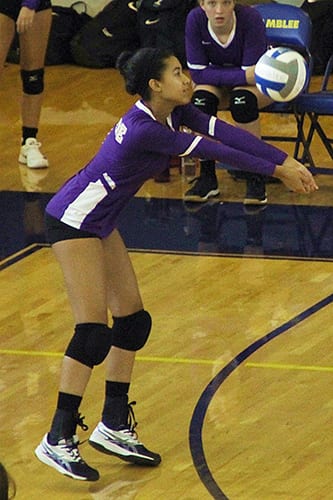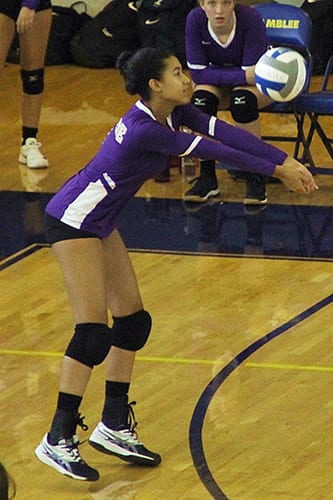 Coach Angela Thompson's Lakeside Lady Vikings (26-17) make a 10thconsecutive appearance in the state playoffs as they take on Class 7A first round opponent Mill Creek (33-13) at Milton on Saturday at 3:00 pm.
All-Area 7A first team performers Siarah Hyman and Zoe Skeeling along with second teamers Gabby Goeslin and Ruby Reich lead the No. 3 seeded Lady Vikings.
Class 6A
The Dunwoody Lady Wildcats (24-19) travel to Northgate to take on Creekview (29-14) at Northgate in an 11:00 am match in their return to the state playoffs after missing out for the first time in five seasons a year ago.
First-year head coach Julie Gartner's squad is led by seniors Sarah Briggs, Angela Hirst and juniors Nicole Callihan and McKenna Norwood.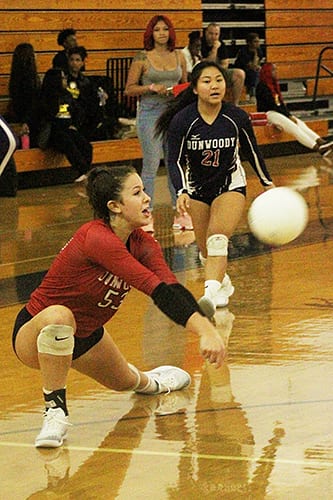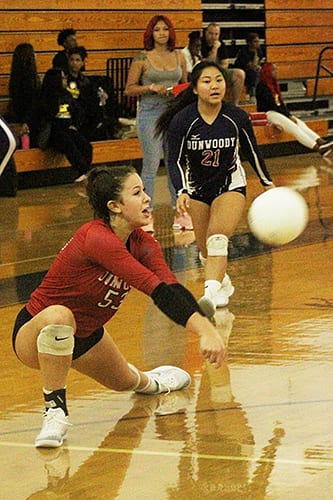 Class 4A
Akousa Moore's Druid Hills Lady Red Devils (20-17) go on the road to Perry to take on Northside of Columbus (30-20) in the first round of the Class 4A State Playoffs.
All-Area 4-4A players senior Aliya Epps and junior Mia Pasquariello helped the Lady Red Devils secure the No. 3 seed by winning their final two games of the area tournament against North Clayton and Luella.
Class 3A
The Redan Lady Raiders (20-14) go across town to Pace Academy on Saturday to take on Area 3-3A No. 2 seed Islands (18-11) at 1:00 pm.
Takaira Flemons had 11 kills and six digs to propel Redan past Kendrick for the No. 3 seed for Coach Charlyce Henderson. Henderson has her squad in the state playoffs for the third consecutive season.
Saturday, Oct. 20
Class 7A
Lakeside (26-17) vs. Mill Creek (33-13) at Milton, 3:00 pm
Class 6A
Dunwoody (24-19) vs. Creekview (29-14) at Northgate, 11:00 am
Class 5A
Johnson-Gainesville (1-23) at Chamblee (39-6), 11:00 am
Arabia Mountain (32-7) vs. Walnut Grove (21-24) at Riverwood, 9:30 am
Clarkston (21-16) vs. Loganville (30-19) at Carrollton, 12:00 pm
SW DeKalb (24-10) at Buford (25-10), 1:00 pm
Class 4A
Druid Hills (20-17) vs. Northside-Columbus (30-20) at Perry, 2:00 pm
Class 3A
Redan (20-14) vs. Islands (18-11) at Pace, 1:00 pm