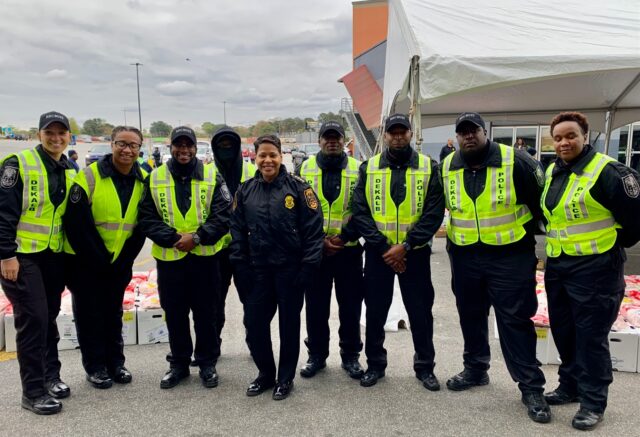 DeKalb County's 2022 Easter food box give away at Plaza Fiesta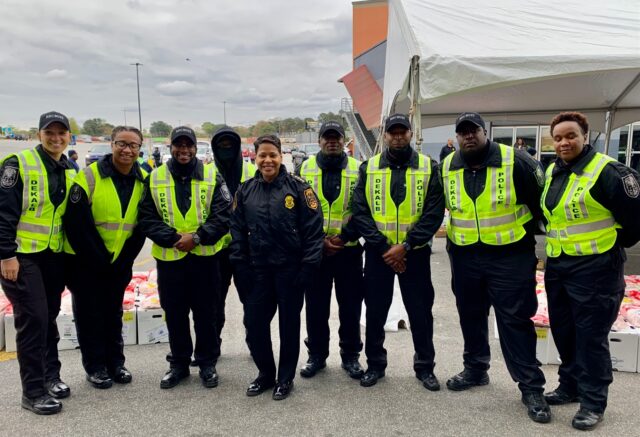 DEKALB COUNTY, GA—Plaza Fiesta on Buford Highway was one of multiple sites where DeKalb County government officials distributed food to needy families ahead of the Easter holiday.
The families received 10-pound bags of chicken hindquarters, eggs and produce during the free giveaway.
DeKalb CEO Michael Thurmond said the county partnered with local churches and utilized federal American Rescue Pan funds to purchase food for 5,000 families for the April 9 event. Since May 2020, DeKalb County has distributed 68,100 boxes of food.
"Our senior citizens on fixed incomes and working families are struggling to provide food for themselves and their families," Thurmond said. "DeKalb County and our faith partners will continue to hold monthly food distributions to help relieve the burden of rising food prices."
Photo essay by Kelly Jordan for On Common Ground News (www.ocgnews.com).