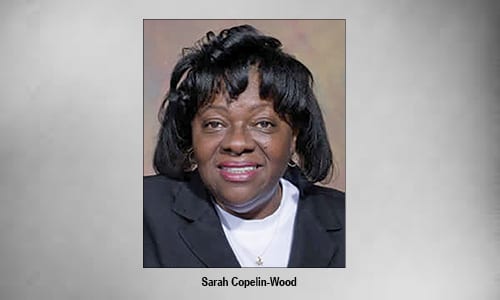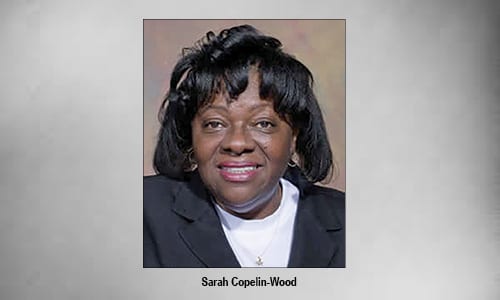 Former DeKalb County School Board member Sarah Copelin-Wood was laid to rest on Thursday, Aug. 23, at the Chapel of Donald Trimble Mortuary in Decatur.  
The Rev. Jerry D. Black of Beulah Baptist Church in Decatur officiated the funeral.  
At the homegoing, Teresa Hardy, president of the DeKalb branch of the NAACP, presented a resolution honoring Wood, who had a long career as a community activist, which included serving 20 years with the NAACP.  Most notable among her committee memberships was serving as chair of the annual Dr. Martin Luther King, Jr. Parade and Rally for eight years. 
Copelin-Wood was elected to the DeKalb Board of Education in 1999 and served until 2013, representing District 3. During her 15 years on the board, she served as chair and vice chair. 
Her years of service to the community also included the following activities: sisterhood Leadership Committee of Beulah Baptist Missionary Church, MARTA Collaborative Task Force and Technical Advisory Committee; DeKalb Rape Crisis Center; National Council of Negro Women; and president of the Greystone Park Community Association.
Said Hardy: "Sarah was a strong and visible advocate for all DeKalb County public schools, students and staff and she supported those public charter schools that met State of Georgia requirements. She was instrumental in creating DeKalb School System's first and only DeKalb Elementary School of the Arts. She facilitated the change of the School Board's  meeting time from 5 to 6 p.m. to better accommodate working parents. She was steadfast in her opposition of the installation of cell phone towers on school property in her district."    
Copelin-Wood received the DeKalb NAACP Lifetime Achievement Award in October 2015 under John Evans' leadership as president of the NAACP. 
Copelin-Wood is survived by   daughters Thomakia Copelin, Linda Copelin and Joyce Tripp; 7 grandchildren and great-grandchildren.