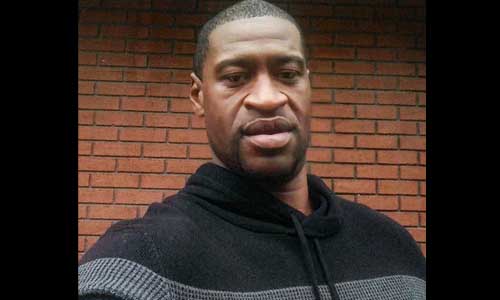 Several memorial services set for Floyd
Minnesota Attorney General Keith Ellison announced on June 3 that all four former Minneapolis police officers have been charged in the death of 46-year-old George Floyd.
Floyd's death sparked protests across the nation after a video of the killing went viral.
Multiple news sources reported that former officers Tou Thao, J. Alexander Kueng and Thomas Lane have been chargef with aiding and abetting second-degree murder while committing a felony, and with aiding and abetting second-degree manslaughter with culpable negligence.
Charges against Derek Chauvin, who kneeled on the back of Floyd's neck for nearly nine minutes, have been upgraded to second-degree murder, authorities said.
Chauvin, who is white, was initially charged with third-degree murder and manslaughter in the death of the unarmed black man.  Ellison said the state did not charge Chauvin with first-degree murder, as requested by Floyd's family, because the killing did not meet the requirements for "pre-meditation and deliberation."
A witness at the scene video-recorded the killing as Floyd and the crowd begged officers to free him. Floyd repeatedly told the officers, "I can't breathe."
Criminal complaints against the four officers were formally filed on June 3, according to reports.
Multiple memorial services are set to honor Floyd, beginning on June 4, 1 to 3 p.m., at North Central University in Minneapolis. The Rev. Al Sharpton will deliver a eulogy, Floyd family Attorney Benjamin Crump will deliver a statement and family members will participate, according to a release from the Sharpton's organization, the National Action Network.
On Saturday, June 6, a memorial will be held at the Cape Fear Conference B Headquarters, 1 to 3 p.m., in Raeford, North Carolina, where Floyd was born, Crump said in a news release. A private service for the family will follow the public viewing.
On Monday, June 8, there will be a public viewing from noon to 6 p.m. at the Fountain of Praise in Houston, Texas, where Floyd grew up. Floyd's funeral and burial will be held on June 9 at 11 a.m.  The Fort Bend Memorial Planning Center is handling arrangements for the service in Texas. Former Vice President Joe Biden plans to attend the funeral in Texas, according to the Fort Bend Memorial Planning Center.