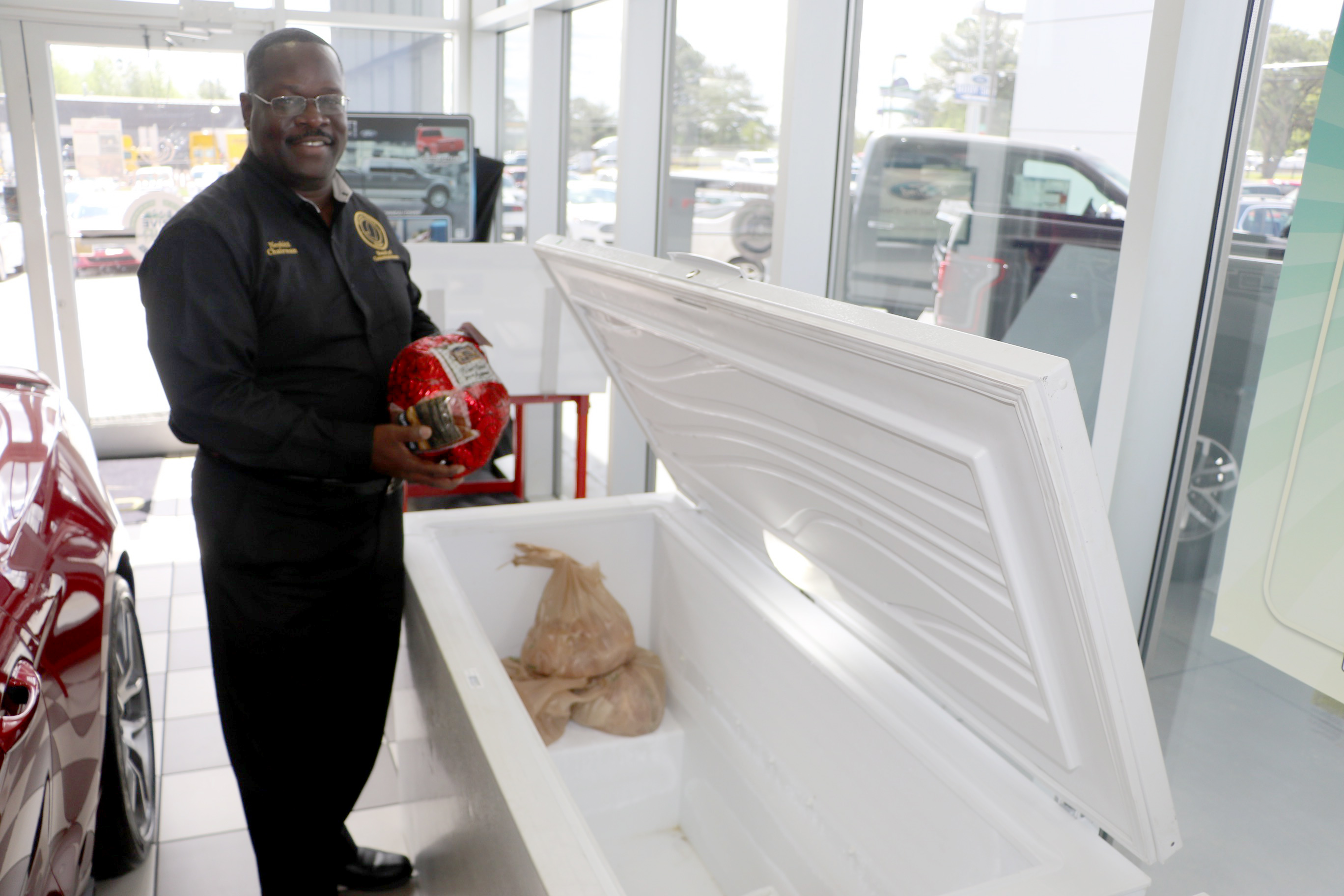 Rockdale County Chairman Oz Nesbitt, Sr. will host the 4th Annual Easter ham giveaway on Sunday, April 9, 3 p.m., at the Olivia Haydel Senior Center, 1240 Dogwood Drive S.W., Conyers. The "Lend-A-Ham" initiative offers one free ham to seniors in need.
Last year, more than 300 hams were given away. Nesbitt says he hopes to help as many seniors as possible this year and he is encouraging people to drop off their donations up to the day of the event.
"We have one freezer that is full but we still have another freezer to fill. We really want to help our seniors and show them that we care," said Nesbitt. .
Donors may drop off hams daily from 8 a.m. to 8 p.m. at the Courtesy Ford, next to Wal-Mart, 1636 Dogwood Drive SE, Conyers. Donations will be accepted until Sunday, April 9, 1 p.m. Event organizers said that donations are not limited to hams and may include turkeys and other meats as well. The meats will be distributed to seniors who sign up at the Haydel Senior Center on the day of the giveaway.
For more information, contact Melissa Tims, who is helping to organize the event, at 770-335-6157 or favor14.mm@gmail.com.