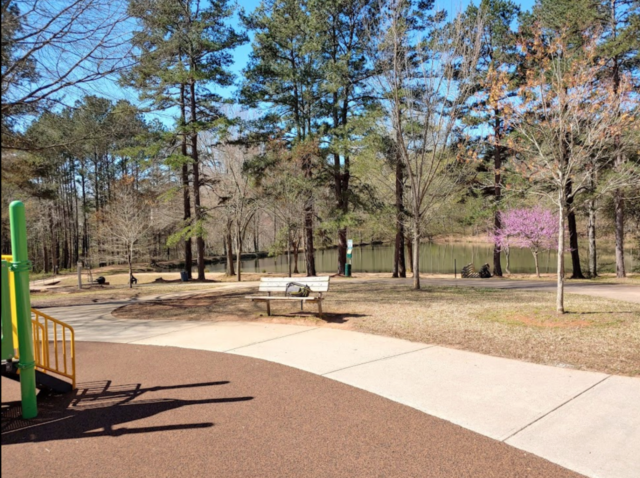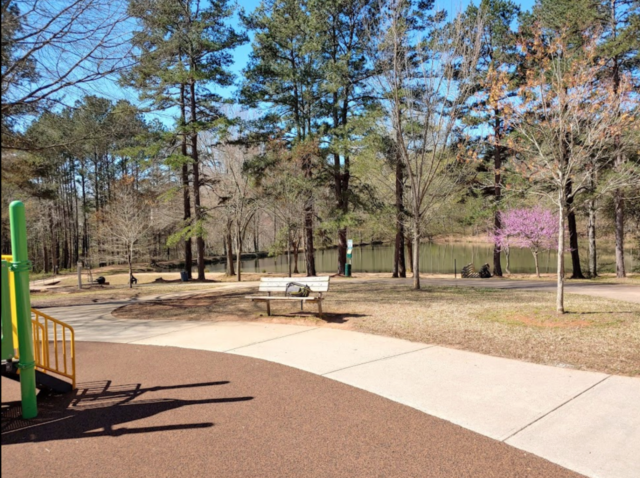 STONE MOUNTAIN, GA—Join the Friends of Hairston Park on Saturday May 21, 9 a.m., 889 South Hairston Road, Stone Mountain, as the group prepares for the Serenity Garden, tranquil place off the beaten path at the park.
Help spread the soil and make the signs and enjoy the community gazebo and newly- installed Storywalk display. Play in the dirt a little, then sit and de-stress.
Gwendolyn Stegall is president of the Friends of Hairston Park. For more information, visit FOHP.org
Photo above: A beautiful snapshot of Hairston Park near the children's playground.