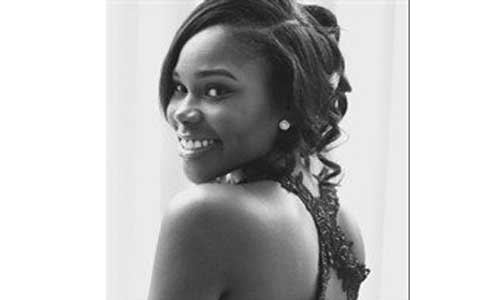 Funeral arrangements for 21-year-old Alexis Crawford have been finalized for this weekend.
The Clark Atlanta University student's body was found on Nov. 8 in a DeKalb County park. Authorities said Crawford was strangled to death. Jordyn Jones, Crawford's roommate, and Jones' boyfriend, Barron Brantley, have both been charged with her murder and booked into the DeKalb County Jail. Five days before her body was found, Crawford had filed a police report accusing her roommate's boyfriend of "unwanted kissing and touching. " The two women shared an apartment together off campus.
Family spokesman, the Rev. Markel Hutchinson, said the funeral has been moved to a bigger venue in Athens, GA, her hometown, due to great public interest.
"The Crawford family is truly grateful and encouraged by the outpouring of love and compassion they have received from across the United States and around the world. Please keep the family in your positive thoughts and prayers."
The viewing will be held on Friday, Nov. 15, 4 to 8 p.m., at Hill Chapel Baptist Church, 1692 W. Hancock Ave., Athens.
The funeral will be held on Saturday, Nov. 16, noon, Cornerstone Hill Chapel Baptist Church, 4680 Lexington Road, Athens.
Gregory B. Levett & Sons Funeral Home is handling the arrangements. Anyone wishing to assist the family with funeral costs should call the funeral home at 770-338-5558.