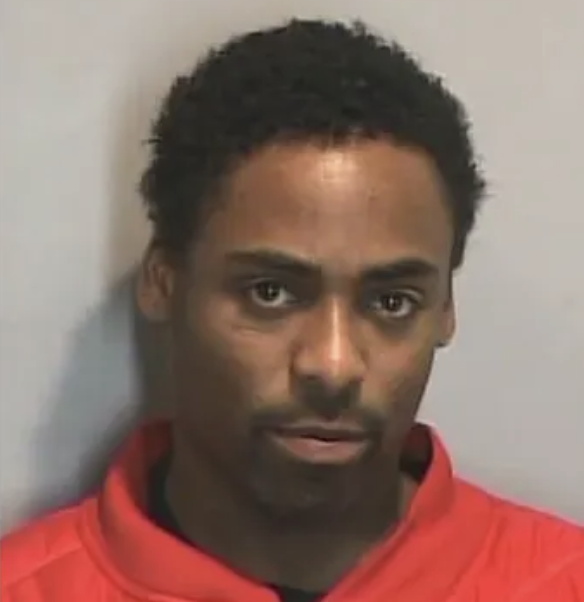 DECATUR, GA—A 30-year member of the "All Star Gangstas," a New York subset of the infamous "Bloods" criminal street gang, has been sentenced to life without parole, plus 55 years in prison.
During court proceedings on Wednesday, DeKalb County Superior Court Judge Gregory A. Adams sentenced Leroy Starr Copney, Jr., 49, following his conviction Dec. 2 on charges of Murder, Felony Murder, Aggravated Assault (two counts), Criminal Street Gang Activity, and weapons offenses, in connection with the murder of Andrew Spencer, 30.
The victim was gunned down on Dec. 29, 2016 at a QT gas station on Buford Highway in Chamblee. According to the investigation, Copney and a group of his friends stopped at the gas station for snacks following a night out at a club. A short time later, the victim and his friends arrived at the same location. While inside the store, a minor altercation occurred between the victim and Copney. According to witnesses, the victim may have either "bumped" into Copney or reached for a hot dog at the same time. In response, Copney left the store, retrieved a weapon from the car and waited outside for the victim and his friend. As the men exited, they were accosted by Copney who asked, "What's poppin'?," an apparent inquiry as to whether the victim was a member of the 'Bloods.' Spencer was not a gang member, rather an up-and-coming R&B singer and songwriter, according to investigators.
Copney followed the men to the gas pumps and fired six shots at them, striking Spencer once in the chest and missing his friend. The victim collapsed a short distance away and died from his injuries.
During trial, D Copney testified that the victim's friend, whom he fired upon unsuccessfully, had a gun and threatened him, but video surveillance of the incident disproved that testimony, the District Attorney's Office said.
Copney was arrested a little more than a year after the shooting in Myrtle Beach, S.C.. He was in possession of an AK-47 with a red bandanna wrapped around the stock and a Glock handgun. He pled guilty in federal court in South Carolina before being extradited to DeKalb County to face murder charges.
The case was prosecuted by Senior Assistant District Attorney Josh Geller, assigned to the Major Case Unit, with assistance from Senior ADA Tyshawn Jackson and DA Investigator Eli Gonzalez. Detective Alex Cushenan of the Chamblee Police Department led the initial investigation.