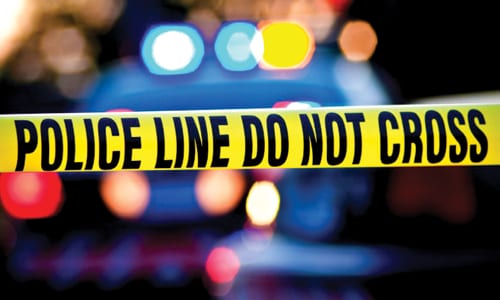 On Dec. 23 the Georgia Bureau of Investigation (GBI) was requested by the DeKalb County Police Department (DKPD) to investigate a shooting incident.
Preliminary information indicates that at approximately 3:30 a.m., DeKalb officers responded to a domestic disturbance involving a man and a woman in the 3000 block of Fire Oak Drive, Decatur.  
It is believed that the male subject was holding a female hostage in a residence.  The responding officers were situated in a nearby driveway.  At some point, a gunshot was heard, which is when it is suspected the female sustained a gunshot wound from the male subject.
The sequence of events remains under investigation, but the female was eventually rescued and the male subject was taken into custody by DeKalb SWAT.  One of the officers standing in a nearby driveway was adjusting equipment when his shotgun discharged.  The round struck the ground then ricocheted into an officer. The officer was transported to a local hospital where he was treated and released.  The female was also taken to a hospital and her condition was listed as stable.
DKPD is conducting the investigation into the hostage situation and will be handling any charges relating to the male subject.
The GBI also is conducting an investigation. Once completed, the information will be turned over to the DeKalb County District Attorney's Office for review.