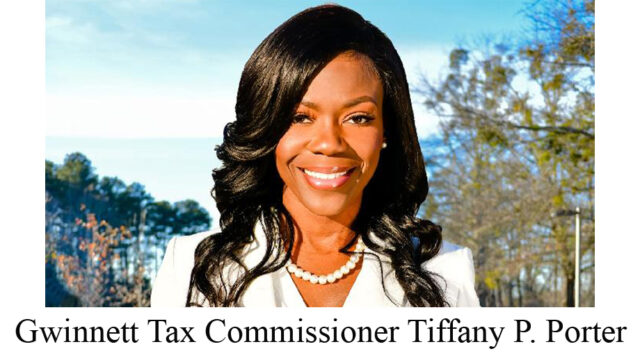 SOCIAL CIRCLE, GA- The Georgia Association of Tax Officials (GATO) mourns the death of Gwinnett County Tax Commissioner Tiffany Porter. Porter was elected in 2020 and was the first African American to serve in the position in Gwinnett County.
"I will always remember Tiffany as being vibrant, energetic and outgoing," said GATO President and Walton County Tax Commissioner Derry Boyd. "She was an ambitious leader who strived to and accomplished many distinguished and professional successes."
Porter joined GATO in 2021 and served in District 19.
"The loss of our colleague is felt by many," said District 19 Leader and Cobb County Tax Commissioner Carla Jackson. "She was extremely impactful. Our hearts and prayers go out to her family, friends, and staff."
The Georgia Association of Tax Officials works to improve the standards of tax administrative practices, to provide a clearinghouse for the distribution of useful information relating to tax administrative practices, to educate the taxpaying public on the true nature and importance of the work performed by tax officials, and to engage in research and publish the results of studies, to elevate the standards of personnel requirements in tax offices, to cooperate with other public and private agencies interested in improving tax administration, and in every proper and legal way to promote justice and equity in the distribution of the tax burden.