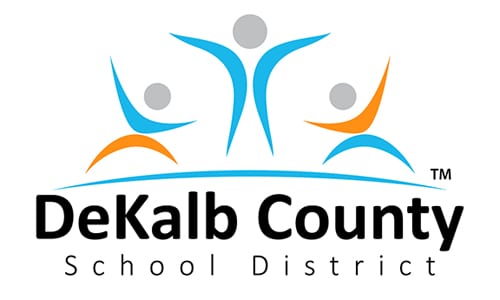 The DeKalb County School District and Atlanta Public Schools collide on Tuesday (May 31) in the inaugural DCSD/APS Senior All-Star Baseball Classic at Gresham Park's Hank Aaron Field at 5:30 p.m.
DeKalb has hosted a Senior All-Star Baseball Classic for 19 seasons and has come together with Atlanta Public Schools to showcase some of the top senior baseball players from each district in a head-to-head matchup.
Each squad is made up of 15 players for the contest. DeKalb features players from eight schools and Decatur including Arabia Mountain, Chamblee, Druid Hills, Dunwoody, Lakeside, Redan, Southwest DeKalb and Tucker. All nine teams reached the state playoffs this past spring.
The DeKalb squad is being coached by Redan's Alexander Wyche, who just led the Raiders to a runner-up finish in Class 3A. He is assisted by Arabia Mountain's Eric Hoxie, who won his 200th game this past season while coaching the Rams to a Class 4A state tournament appearance.
APS is sending representatives from five schools including Maynard Jackson, Mays, Midtown, North Atlanta and Therrell. All five programs made state playoff appearances this spring.
The APS team is coached by Maynard Jackson's Desmond Stegall whose team reached the Class 5A state tournament this past spring. He is assisted by Therrell's Ryan Christian who coached the Panthers to a Class 2A state tournament berth.
Admission to the event is $7 and tickets are available on GoFan only. You must purchase online.
DeKalb County School District's All-Star Classic Roster 2022
JERSEY NO.             PLAYER                                SCHOOL
00                                Sadir Ryan                              Southwest DeKalb
1                                 Sydyk Ross                             Chamblee
1                                 Brady Jones                            Decatur
1                                 Dylan Akins                            Druid Hills
3                                 Barry Manning                       Tucker
5                                 Jaden Camp                            Druid Hills
5                                 Jason Avila                             Redan
5                                 Noah Grayson                         Tucker
7                                 Dysan McCray                        Decatur
9                                 Malachi Cloud                        Lakeside
11                                Max Fishbein                          Druid Hills
13                                Devin Tallington                     Arabia Mountain
13                                Deniel Ortiz                            Redan
19                                Zach Heavern                         Dunwoody
34                                Connor Haynes                       Dunwoody
DeKalb County Coaches: Alexander Wyche, Redan (Head) and Eric Hoxie, Arabia Mountain (Assistant)