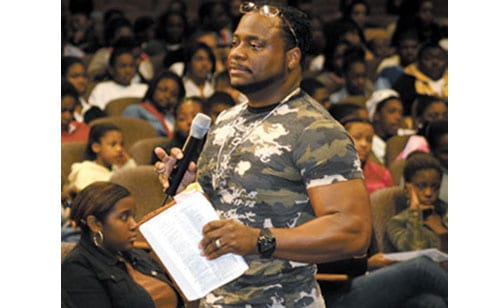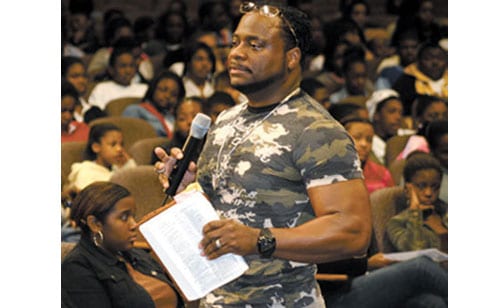 The homegoing celebration service will be Wednesday, Jan. 25, 11 a.m., at the New Birth Cathedral, 6400 Woodrow Road, Lithonia.
To watch the live stream of the service, log onto www.newbirth.org and click on "Watch Live."
Bishop Eddie L. Long will lie in state on Tuesday, Jan. 24, 11 a.m. to 7 p.m. in the New Birth Cathedral sanctuary. There will be an additional viewing on Wednesday, Jan. 25, 8 a.m. to 9:30 a.m.

Please note that taking pictures or videos during the viewings or homegoing service is strictly prohibited.
On Tuesday, Jan. 24, the doors to the New Birth Cathedral will open at 11 a.m. Please use the main entrance and follow the directions of the greeters and ushers.

On Wednesday, Jan. 25, the doors will open at 8 a.m. Please use the main entrance and follow the directions of the greeters and ushers.

PARKING
Please park on the Woodrow Road side of the church near the main entrance. Use designated spaces on the church parking lot only. Do not park in the neighborhoods surrounding the church. Illegally parked cars are subject to towing at the owner's expense.
Flowers can be sent to the church. Preferred floral colors are white or off-white.

New Birth members seating at the Homegoing Service:
New Birth members and their guests will be seated in the sanctuary seats behind the break on the main floor and in the balcony. It is suggested that all members and visitors arrive early. There will be no saving of seats permitted. Overflow seating will be provided in the Chapel.

First Lady Vanessa Long and the Long Family truly appreciate your prayers more than anything and the New Birth church family is grateful as well.
---
Homegoing service set for Bishop Eddie L. Long
Bishop Eddie L. Long will be remembered with a homegoing celebration set for Wednesday, Jan. 25, 11 a.m., at New Birth Missionary Baptist Church, 6400 Woodrow Road, Lithonia. The public viewing will be held on Tuesday, Jan. 24, 11 a.m. to 7 p.m. at the church.
Organizers say the public may arrive as early as 8 a.m. to attend the funeral and will be allowed in as space permits. No cameras or cell phone pictures or video recording will be allowed inside the church or on the campus, except authorized news media. Fox 5 News will provide pool news coverage for all television media. At On Common Ground News' deadline, organizers were working on a plan for radio and print media.
Bishop Long, senior pastor of New Birth, died before dawn on Jan. 15 after a long battle with an aggressive form of cancer. He was 63.
During a visit with On Common Ground News Publishers Glenn and Valerie Morgan, Elder Vanessa Long, Bishop Long's wife of 27 years, expressed gratitude for supporters.
"She smiled and she looked beautiful as she always does. She was very kind," the Morgans stated.
Elder Long issued the following statement regarding her husband's death:
"I am confidant through my belief in God that my husband is now resting in a better place. Although his transition leaves a void for those of us who loved him dearly, we can celebrate and be happy for him knowing he's at peace."
Deeply committed to his church, even in his last days, Bishop Long delivered his final message and helped usher in the New Year with his congregation.
Bishop Long was known as one of the most influential faith leaders in the world. He stood strong as a pioneering leader and revolutionary mind changer. Through his global ministry, Long inspired thousands of believers around the world.
In addition to his wife, Vanessa Long, Bishop Long is survived by four children: Eric, Edward, Jared and Taylor and three grandchildren.
Gregory B. Levett & Sons Funeral Homes is handling the homegoing service. Those who would like to leave messages of condolences for the Long family may do so during visitation or by visiting the web site: levettfuneralhome.com.